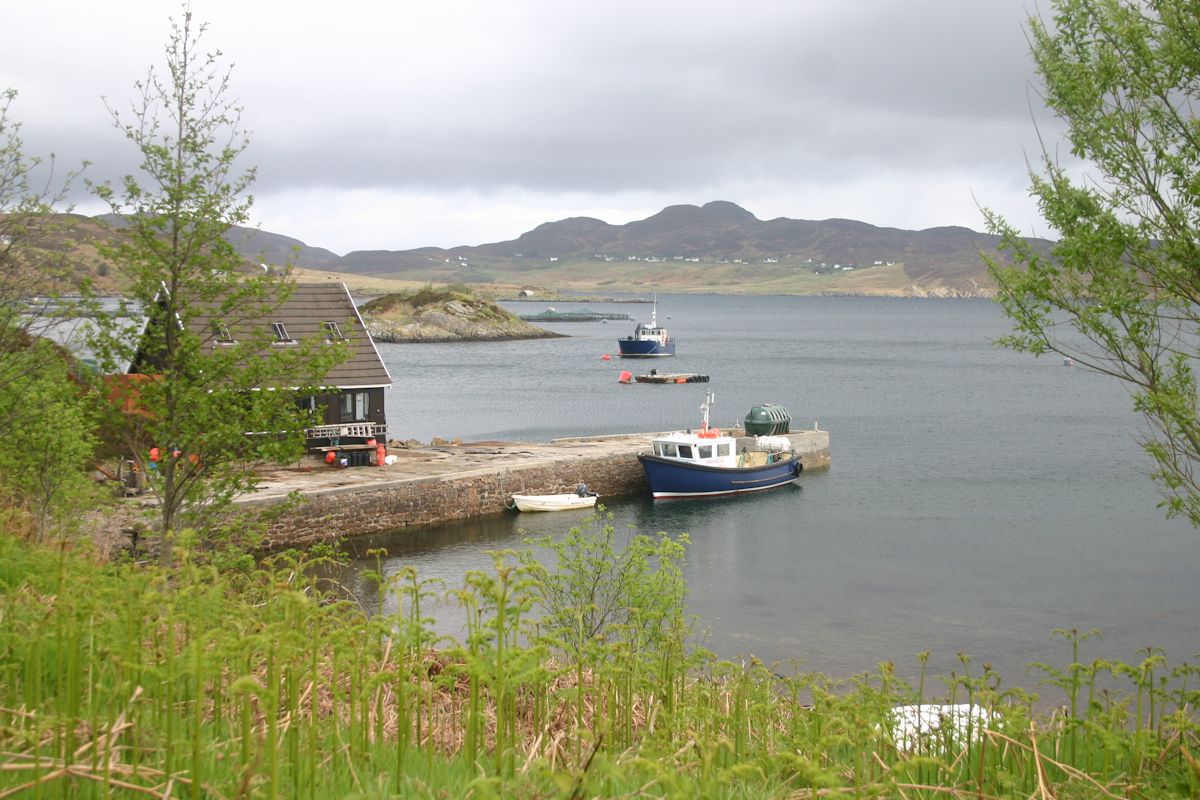 Image ©
Bob Jones
Garadheancal (Tanera Mòr)
Latitude: 58º 00'N
Longitude: 05º 24'W
Country: Scotland
Ownership: Lizzie & Richard Williams
Type: Private
Usage: Leisure, Fishing, Ferry Terminal

About Garadheancal (Tanera Mòr)
The island was a port for herring fishing, and suffered from the decline of industry. The two main settlements were known as Ardnagoine and Garadheancal.
The well-built jetty at Garaheancal is used occasionally by the passenger ferry from Achiltibuie, when the usual disembarkation point at Rubh' Ard-na-goine is unavailable.
There are no permanent residents on the island, but some of the properties have been renovated and are used as holiday accommodation.
In September 2012, it was revealed that the island's owners were considering a community buyout with residents on the mainland nearby. In the event that this option is not progressed, the owners plan to sell on the open market, most likely in the spring of 2013.
---
Return to Area Map