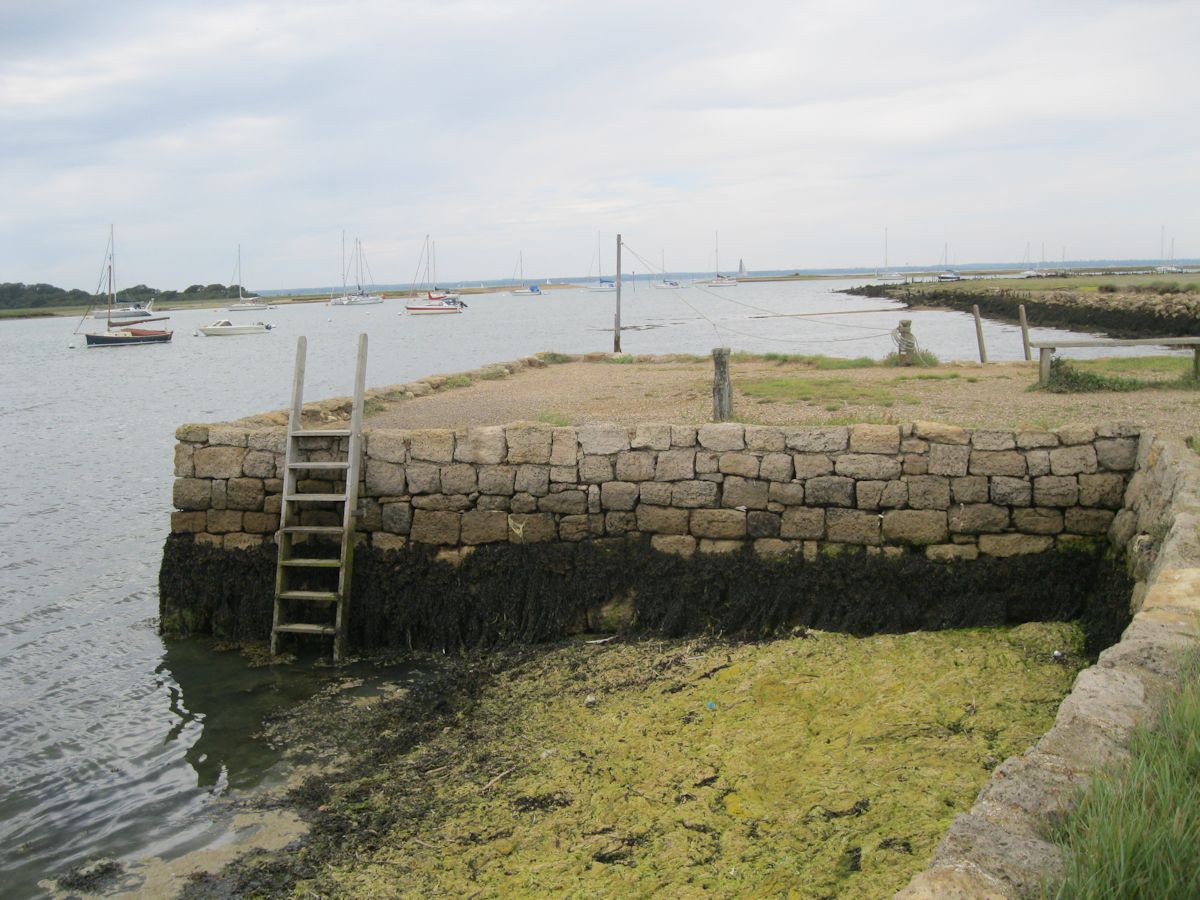 Image ©
Bob Jones
Newtown (Isle of Wight)
Latitude: 50º 43'N
Longitude: 01º 25'W
Country: England
About Newtown (Isle of Wight)
In the 14th century, Newtown was the most important port in the Isle of Wight. Its decline was largely due to silting and the emergence of larger ports at Yarmouth and Newport. The two large ponds by the quay are salt-pans, which were used for salt production as recently as the 1930s.
The quay, whilst well preserved, is no longer used.
Nearby, there is also a jetty at Hamstead and a quay at Shalfleet, both within the area of Newtown Harbour.
---
Return to Former Harbours Map