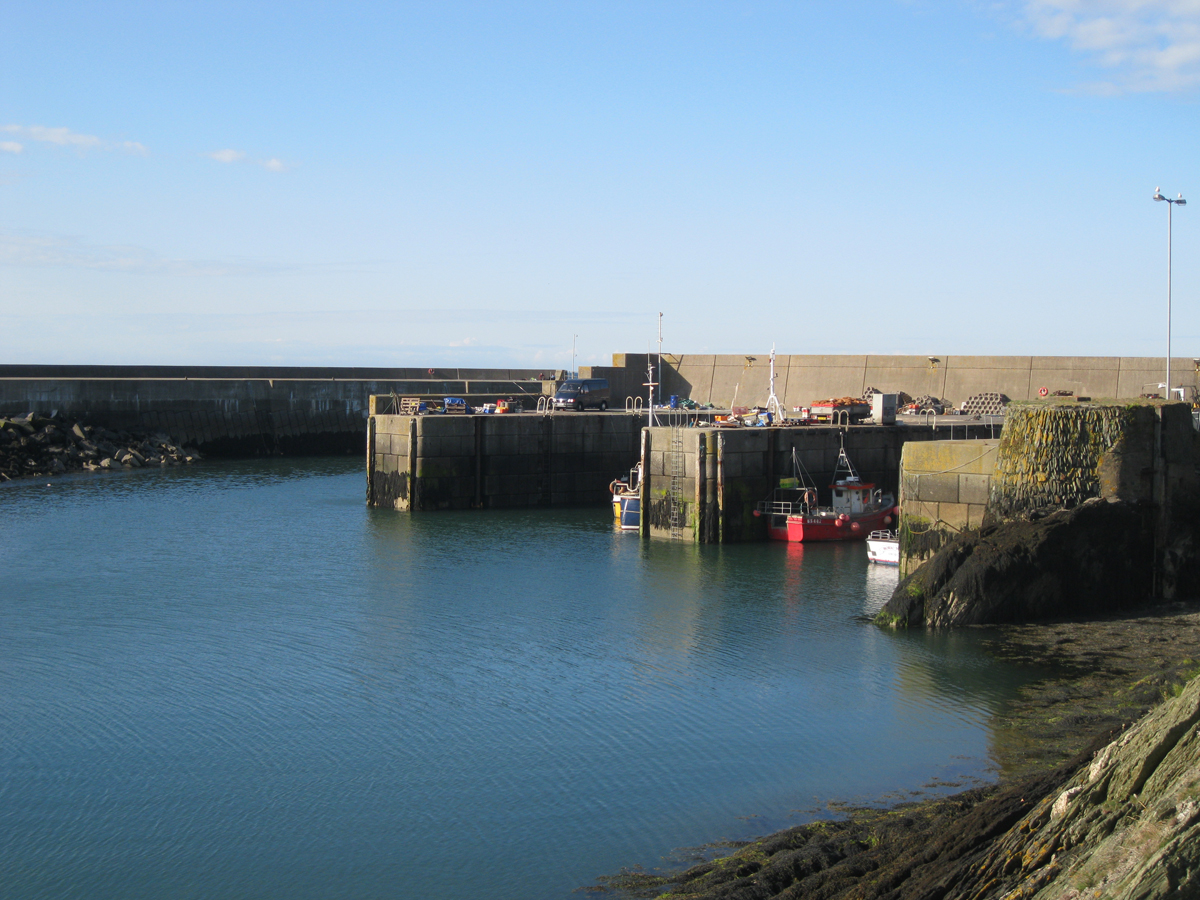 Image ©
Bob Jones
Amlwch
Latitude: 53º 25'N
Longitude: 04º 20'W
Country: Wales
Ownership: Isle of Anglesey County Council (Ynys Môn)
Type: Municipal
Usage: Leisure, Fishing
Contact name: Mr Mike Mothersole, Maritime Officer
Address: Council Offices, Llangefni, Anglesey, LL77 7TW
Telephone no: 01407 831065
Website: www.anglesey.gov.uk/engli...artime.htm

About Amlwch
Tucked away in the north-eastern corner of the island, Amlwch is overshadowed by Parys mountain to the south, and its history has been bound up with the mountain since the Bronze Age.
Amlwch was entirely dependent for its prosperity on the copper mines, for most of its inhabitants had some concern in them, either as miners or agents. As the town grew, so did the importance of its port. The harbour became a bustling place, where not only copper ore was shipped, but there was brisk trade from vessels known as 'flats', bringing in barm bought by the local brewery from Thomas Greenall, the famous Lancashire brewers. At the end of the 18th Century Amlwch had over 60 ale houses.
It was copper from Parys Mountain which created the demand for building the Port of Amlwch, and although the site is narrow and very open to northerly winds, the standard of the original building work on the quays of the port at the end of the eighteenth century was very high, as anyone can see by looking closely at it today.
Ship building yards were developed on both sides of the port - "Yard on the other side" and "The New Yard" to the people of Amlwch. It was here that the Treweek family, the Cox Paynter Company and Captain William Thomas built ships - wooden and iron sailing ships and a few small steamers. There were close links between Amlwch and the Millom Iron works in Cumbria, and a number of Captain Thomas' workers moved out there to build ships, and establish a Welsh Chapel. The shape and design of those Amlwch built ships were more like those of North-West England than the ships of Porthmadog, although the last iron schooners from Amlwch were similar to the last wooden schooners of Porthmadog.
---
Return to Area Map