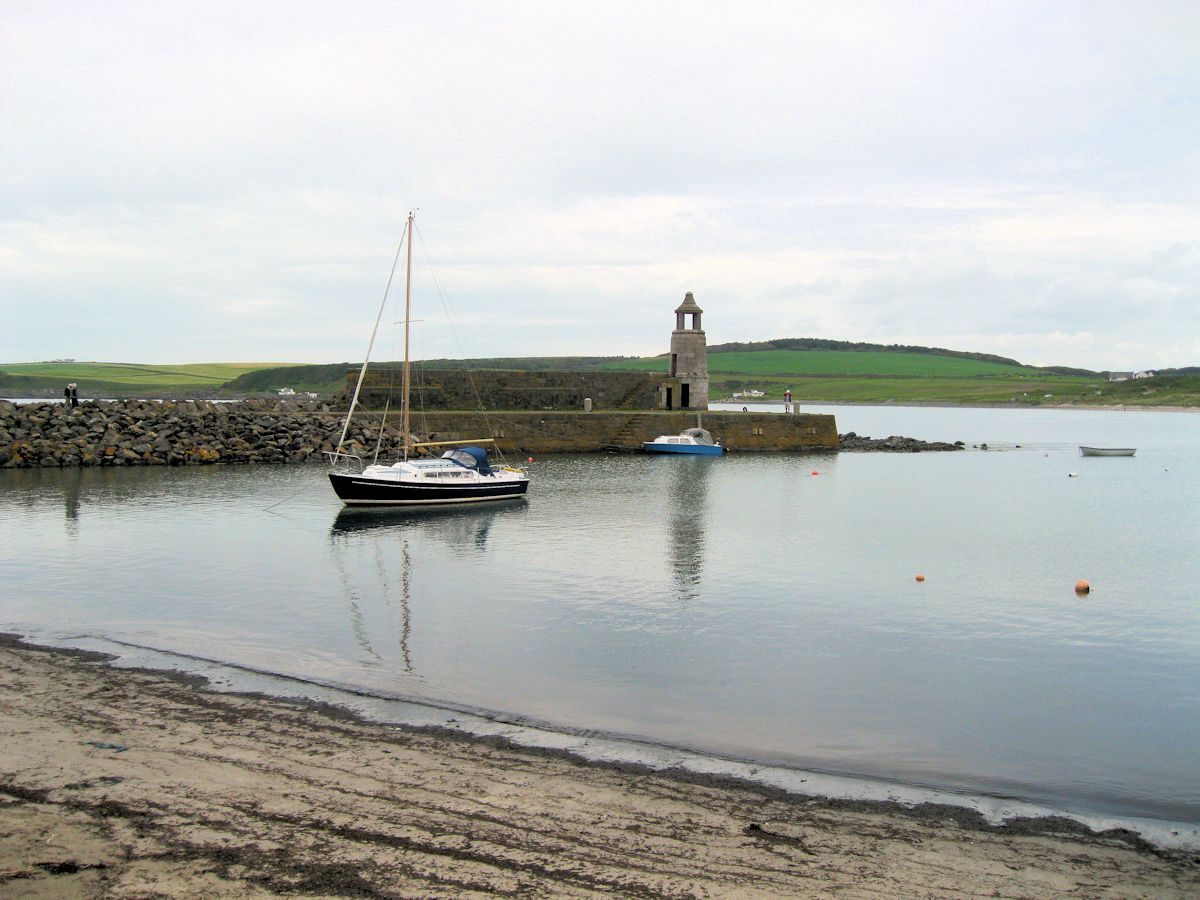 Image ©
Bob Jones
Port Logan
Latitude: 54º 42'N
Longitude: 04º 56'W
Country: Scotland
Type: Private
Usage: Leisure, Fishing

About Port Logan
The small village of Port Logan south of Ardwell at one time competed with Portpatrick for the Irish sailings. Today its strong sea wall creates a little haven for fishing boats and pleasure craft. The village cottages sit, peculiarly, behind a raised road - raised, so local rumour has it, because the local McDouall family thought that it was bad for the moral fibre of their dependents to have such a good view of the sea!
Over the centuries the McDoualls tried to build a safe haven but it was not until 1820 that a massive stone breakwater with an imposing lighthouse-tower was built by Colonel Andrew McDouall. But the new breakwater did not prevent Portpatrick from holding on to its ferry trade (eventually losing it to Stranraer). Portlogan settled down to become a small fishing community with a reasonably safe, west coast anchorage.
A very detailed account of the building of the harbour at Port Logan can be seen
here
.
---
Return to Area Map