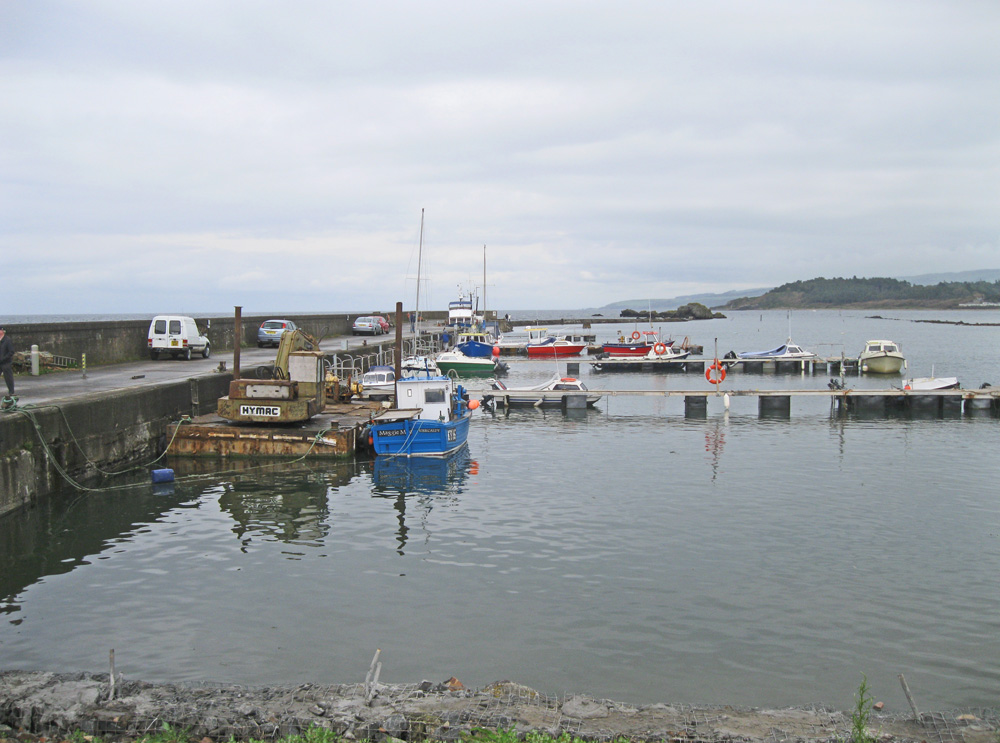 Image ©
Bob Jones
Maidens
Latitude: 55º 20'N
Longitude: 04º 47'W
Country: Scotland
Ownership: Maidens Harbour Trust
Type: Private
Usage: Leisure, Fishing
Contact name: Dennis Mason, Harbourmaster
Telephone no: 01655 331720 or 07790 779709
Website: www.maidensharbour.co.uk

About Maidens
Maidens is a fishing village at the southern end of Maidenhead Bay two miles north of Turnberry and five miles west of Maybole. The village retains an old-world air of peace and tranquility and is a favourite spot for artists and camera enthusiasts. It was at Maidens that Robert the Bruce landed when he sailed from Rathlin Island.
The present harbour was built by the Marquis of Ailsa in the mid 19th century to service a local shipyard and gas works. During the first part of the 20th century the Maidens fishing fleet, along with the other fleets from Ballantrae and Dunure, became generally acknowledged as the most skilful proponents of ring net fishing in Scotland.
In 1953 the fishermen of Maidens and the Ayrshire County Council jointly funded substantial improvements which allowed the harbour to provide accommodation for larger craft and a more sheltered anchorage. The fishermen raised the money by levying 1 penny per basket of fish landed from every Maidens boat from the end of the War. The harbour at that time had been handed over to the Local Authority by Culzean Estate.
The harbour continued as a hive of activity until the early 1970s, when a combination of changes in the fishing industry and a poor maintenance regime led to a decline in its commercial use.
In 1988, Strathclyde Regional Council sold the harbour to the newly-formed Maidens Harbour Trust at a cost of £100. The Trust at that time consisted of four fishermen who, along with the rest of the community, were concerned that the harbour could have been sold to a private concern and turned into large marina from which fishing boats and the associated commercial activity would be excluded, as had happened in some other locations, and were also concerned about its state of decline. They wished to try and control and push forward any developments. Nowadays the harbour is managed by the Maidens Harbour Trust Management Committee.
It is not the intention to compete in the large scale marina market but to cater for a local market and visiting boats. Revenue from these funds regular maintenance and allows the use of the harbour by fishing boats as well. This brings life back into the harbour, creates more jobs, attracts more tourists, and realises its place at the heart of the community.
NB. Some of the above text has been extracted from the Maidens Harbour Trust website.
---
Return to Area Map