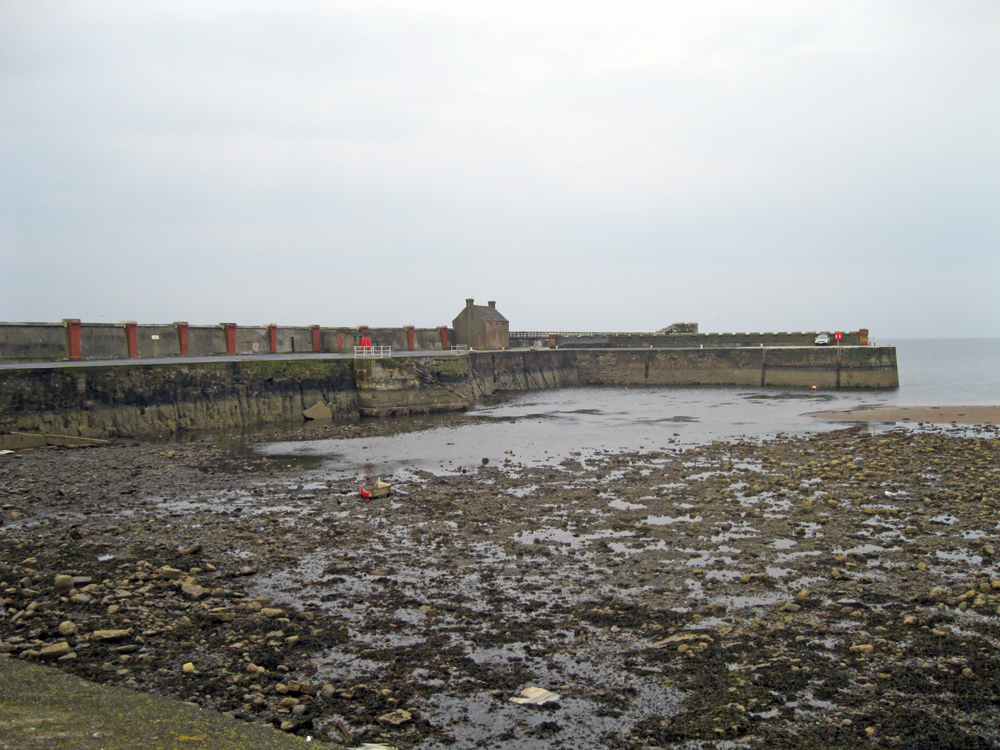 Image ©
Bob Jones
Saltcoats
Latitude: 55º 38'N
Longitude: 04º 46'W
Country: Scotland
Ownership: North Ayrshire Council
Type: Municipal
Usage: Leisure, Fishing
Telephone no: 01294 225200

About Saltcoats
Saltcoats lies adjacent to Ardrossan on the Firth of Clyde. Saltcoats derives its name from the ancient practice of boiling sea water to extract salt, which its habitants once carried out in their beachside houses known as "salt cots". Saltcoats grew and developed around its small harbour, built in 1685, which was used to facilitate the exportation of coal from the Stevenston coalfield to Ireland. Throughout the years the people of Saltcoats earned their living from a variety of activities such as salt panning, fishing, ship building and weaving. Saltcoats had always been a great favourite as a holiday destination, being only approximately 40 minutes away from Glasgow by train.
Robert Cunninghame of Auchenharvie began building Saltcoats Harbour in 1686. His plan was to export coal from the mines on his estate at Stevenston. With delays from winter storms, it took until 1700 for the work to be completed. The harbour catered for both the coal and salt industries.
The original quay was badly damaged by a storm in January 1739 but the record says that it was rebuilt in two weeks by ten masons who were paid ten pence (4p) and a whisky per day.
By 1770 Saltcoats had become the principal coal port on the Clyde. The harbour was extended and a new basin added. A harbour master was appointed for the first time in 1774. In 1772 the grandson of Robert Cunninghame had a canal built which linked the harbour area with the coalfields of Auchenharvie and Ardeer. This canal, the first commercial one in Scotland, avoided having to pay tolls on the turnpike road. The canal was replaced by a railway line in 1831.
Shipbuilding had begun in 1775 when the first of three shipyards was constructed. The last ship built in Saltcoats, the 'Maid of Irvine', was completed in 1874.
In the 18th and 19th century 100-ton ships were operating out of Saltcoats going as far afield as Newfoundland in search of white fish. There were also smaller herring boats. However, skippers gradually switched their allegiance to the new harbour at Ardrossan, with its better landing facilities and railhead.
Saltcoats Borough Council took control of the harbour in 1912 and undertook necessary renovation work.
Nowadays the harbour is seldom used. It almost dries at low water.
---
Return to Area Map