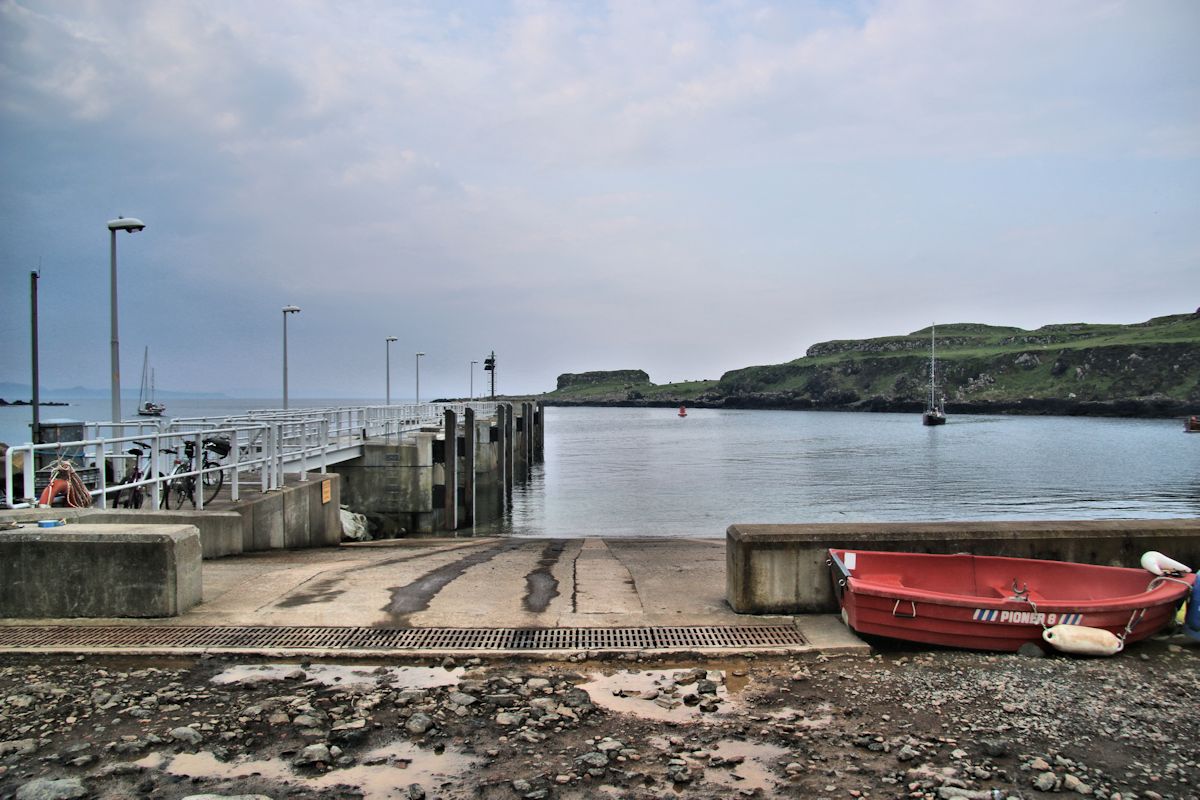 Image ©
Bob Jones
Port Mor (Muck)
Latitude: 56º 50'N
Longitude: 06º 13'W
Country: Scotland
Ownership: MacEwen family
Type: Private
Usage: Leisure, Ferry Terminal
Website: www.shipsofcalmac.co.uk/t...rminals=19

About Port Mor (Muck)
The smallest of the Small Isles group, less than 2 miles by 1 mile in size, and the most fertile, Muck has a population of about 30 people, mainly living round the tiny harbour of Port Mor. It has been owned by the same family - the MacEwens - for over 100 years. It takes its curious name from the Gaelic for porpoise or sea-pig - muc mara.
In the summer, day visits can be made on the boat from Arisaig on Mondays, Wednesdays and Fridays or on the 'Lochnevis' Calmac ferry from Mallaig on Tuesdays, Thursdays, Fridays and Saturdays.
The last two photos in 'More photos' are of the old pier.
---
Return to Area Map