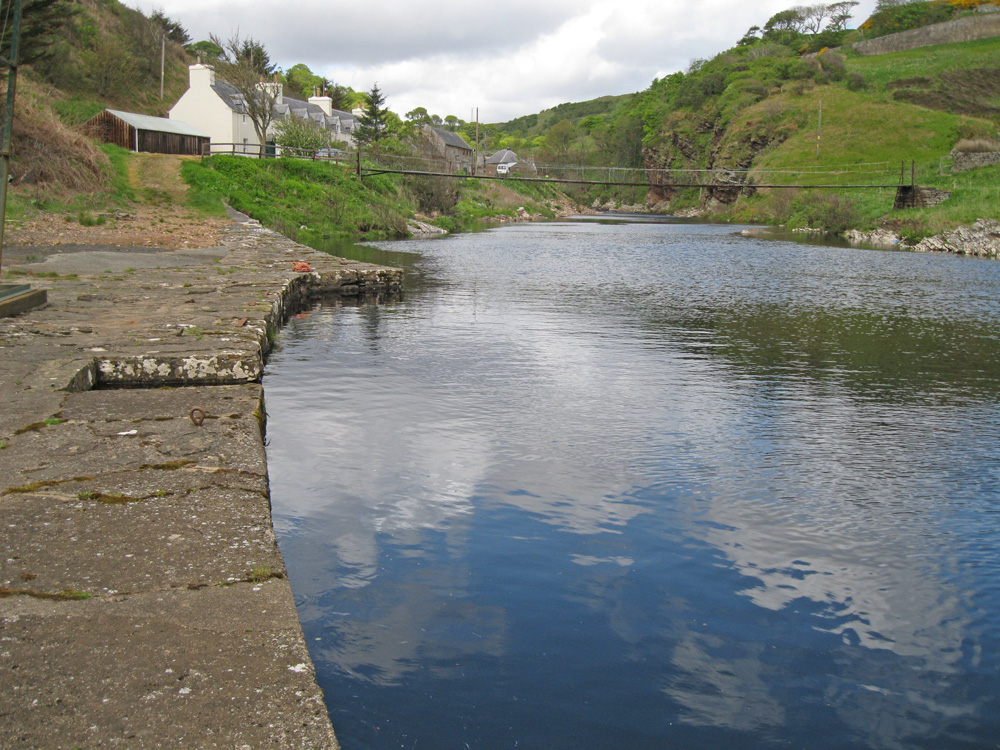 Image ©
Bob Jones
Berriedale
Latitude: 58º 10'N
Longitude: 03º 30'W
Country: Scotland
Ownership: Welbeck Estates Co Ltd
Type: Private
Usage: Fishing
Contact name: Anson MacAuslan, Factor
Address: Estate Office, Berriedale, KW7 6HE
Telephone no: 01593 751237
E-mail: macanson@hotmail.com

About Berriedale
A very narrow, but deep entrance to the harbour leads to a small quay, now disused except for the occasional fishing craft. The quay is only accessible at high water and rocks lie in wait for the unwary.
Fishing at Berriedale was developed by Sir John Sinclair around 1800 as an alternative livelihood for crofters from the Highlands, who were moved to the coast during the Clearances. At Berriedale, both herring and salmon were landed.
Old fishing houses line the shore and nets are still hung out to dry.
---
Return to Area Map