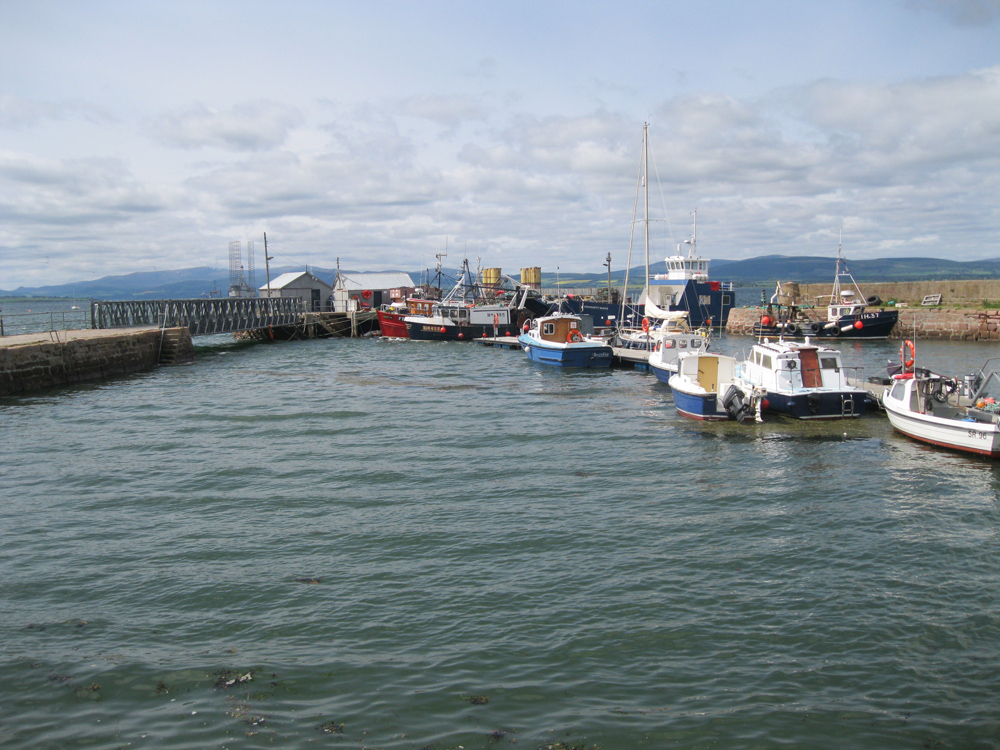 Image ©
Bob Jones
Cromarty
Latitude: 57º 40'N
Longitude: 04º 00'W
Country: Scotland
Ownership: Cromarty Harbour Trust
Type: Trust
Usage: Leisure, Fishing
Contact name: Mr Ronald Young, Harbourmaster
Address: 9 Bayview Crescent, Cromarty, IV11 8YP
Telephone no: 01381 600493
E-mail: info@cromartyharbour.org
Website: www.cromartyharbour.org/

About Cromarty
Cromarty Harbour was designed by John Smeaton and built by John Gwyn, under Smeaton's direction, between 1781 and 1784. It incorporated a stone jetty (now the west pier) which had already been built out to the low water mark. Smeaton built an east pier and an outer breakwater.
In the 1780s Cromarty was the principal harbour for the Cromarty Firth and the construction of the piers led to a substantial increase in its prosperity. However, Cromarty's trade declined following the construction of a harbour pier at Invergordon in 1828. In response to this a new harbour Trust was formed by Act of Parliament. the substantial sum of £800 was laid out on improvements and repairs. These included the construction of a ramp giving access to the harbour basin, fixing iron bands to hold some of the sandstone of the breakwater in place and the building of a parapet wall on the east pier. In 1879 there were further improvements. The breakwater was linked to a bridge by the west pier and the breakwater itself was modified to create landing stages.
In 1912 Winston Churchill announced to the House of Commons plans to create a fortified naval base in the Cromarty Firth. The defences included batteries in the headlands (the North and South Sutors) armed with three 9.2 inch naval guns, a submarine boom across the entrance to the firth, a torpedo boat squadron and a mine-laying station. Cromarty was also, but briefly, the site of the UK's first seaplane base. There had already been increasing use of the firth by naval vessels from the 1860s, with frequent visits by the Channel Fleet in the 1880s and in the early years of the twentieth century. With the creation of the naval base the harbour was once more modified by a concrete extension to create additional landing stages around the original breakwater.
Cromarty harbour has undergone substantial repair and modification approximately every fifty years since the 1780s. At present it is used regularly by a handful of inshore fishing boats, being available at all states of the tide and a growing number of leisure users.
---
Return to Area Map