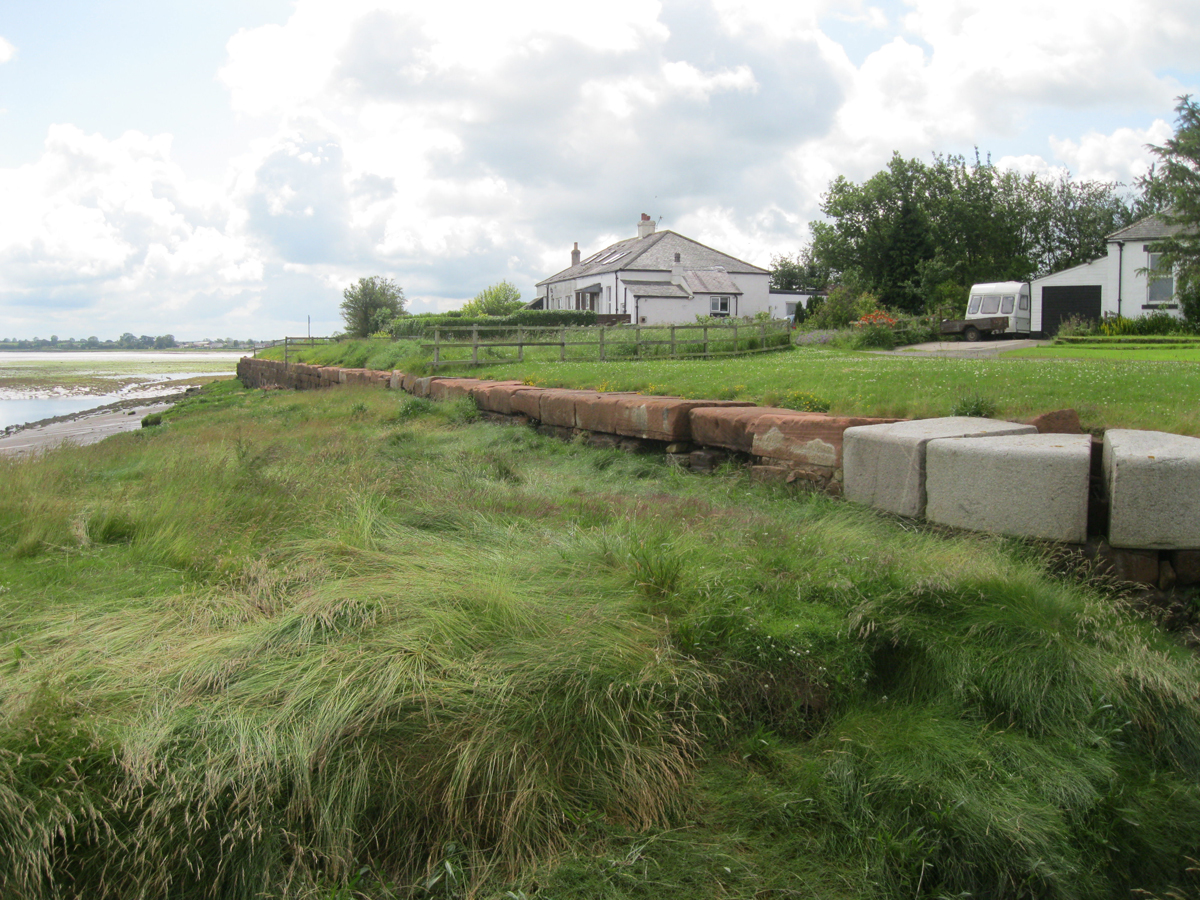 Image ©
Bob Jones
Port Carlisle
Latitude: 54º 57'N
Longitude: 03º 11'W
Country: England
About Port Carlisle
A mile from Bowness are the remains of the 19th century harbour from which Woodrow Wilson's wife originally emigrated to America. You can still see the old docking quay with its great sandstone block wall. The dock itself still has the silted up lock entrance to the basin where barges collected the grain and produce destined for Carlisle's biscuit and feed mills.
The village of Port Carlisle was originally known as Fishers Cross and was developed as a port in 1819 to handle goods for Carlisle using a canal link built in 1823. The canal cost over £73,000 to build and William Chapman, the noted canal designer, was appointed as consulting engineer. The canal was 54 ft wide with an 8 ft deep waterway and was just over 11 miles long. It had eight locks which were all 18 feet wide. Boats were towed to the city (taking one hour 40 minutes) enabling Carlisle to be reached within a day by sea from Liverpool. The canal ended in the basin behind the present Carrs (McVities) biscuit factory in Carlisle.
Initially the venture was a commercial success because Carlisle no longer had to suffer Maryport's expensive tariffs. However, the first flush of success soon faded and the company's poor share dividends forced it to diversify by carrying passengers on pleasure trips.
In 1839 over 1,000 German emigrants, using what was found to be the cheapest route, sailed into Newcastle, travelled by rail to Carlisle and along the canal to board a steamer at Port Carlisle to sail to Liverpool and thence to America.
An improved stone dock was opened in 1840 but severe competition from the railways made the canal unprofitable and in 1853 it was drained. The course was laid with a railway line and the first trains were running by the summer of 1854.
The building of the Bowness railway viaduct altered the deepwater channels, causing Port Carlisle to silt up, and the railway was abandoned, but its course can still be traced.
With the building of a deep water port at Silloth in 1856 the port fell into disuse.
---
Return to Former Harbours Map