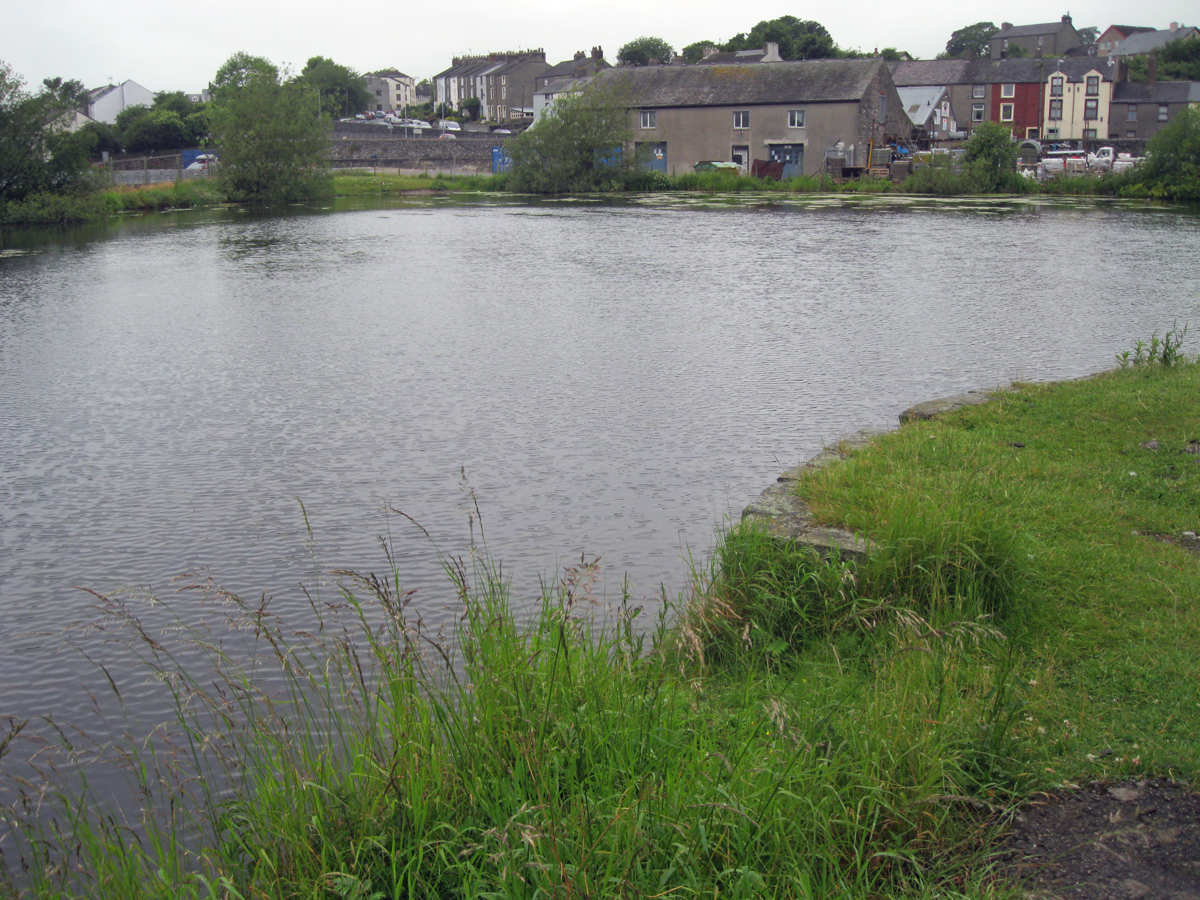 Image ©
Bob Jones
Ulverston
Latitude: 54º 11'N
Longitude: 03º 03'W
Country: England
Website: http://en.wikipedia.org/w...ston_Canal

About Ulverston
From the beginning of the 19th century until the coming of the railways in the 1850s, Canal Head at Ulverston was a place of constant activity as sailing ships and steamers for the coastal trade were built, fitted out and launched by merchant adventurers. Barley and bobbins, Coniston copper, Kirkby slate, charcoal from the pitheads of Furness, gunpowder and beans to Jamaica as part of the slave trade; indeed anything to transport at a profit found its way in and out of Ulverston.
The Canal was opened in 1796 to bring sea-going vessels closer to the town, with space for all the port facilities and services that were needed to compete with other nearby ports as Lancaster and Barrow. Around the basin at Canal Head there was an iron foundry, a timber yard, sailmaker, anchor smithy and all sorts of warehouses and docks. Big coasters, up to 100 feet long and 27 feet across, made their way up and down the canal, pulled by heavy horses from the towpaths. The one and a half mile long (2.4km) canal handled 94 ships with a tonnage of 4,700 tons in its first year; at its peak in 1846 a total of 946 ships with a tonnage of 61,000 tons used the canal.
But all good things come to an end. After only half a century the Ulverston and Lancaster Railway sealed the fate of the canal by being able to transport local iron ore direct to Barrow, where it could be loaded on to bigger boats.
Ulverston Canal is no longer a commercial waterway, but it still has a role in the day-to-day life of the town; the towpath is a popular place for an evening stroll, to walk the dog or feed the ducks. It is also a link with a forgotten age when trade and industry where the touchstone to a great adventure.
GlaxoSmithKline
now owns and looks after Ulverston Canal, which is home to a wide range of wildlife, from ducks and swans to dragonflies and diving beetles. Management includes keeping the paths open, maintaining the water levels, cutting down trees when they are damaging the banks, and planting trees to help screen their factory.
---
Return to Former Harbours Map