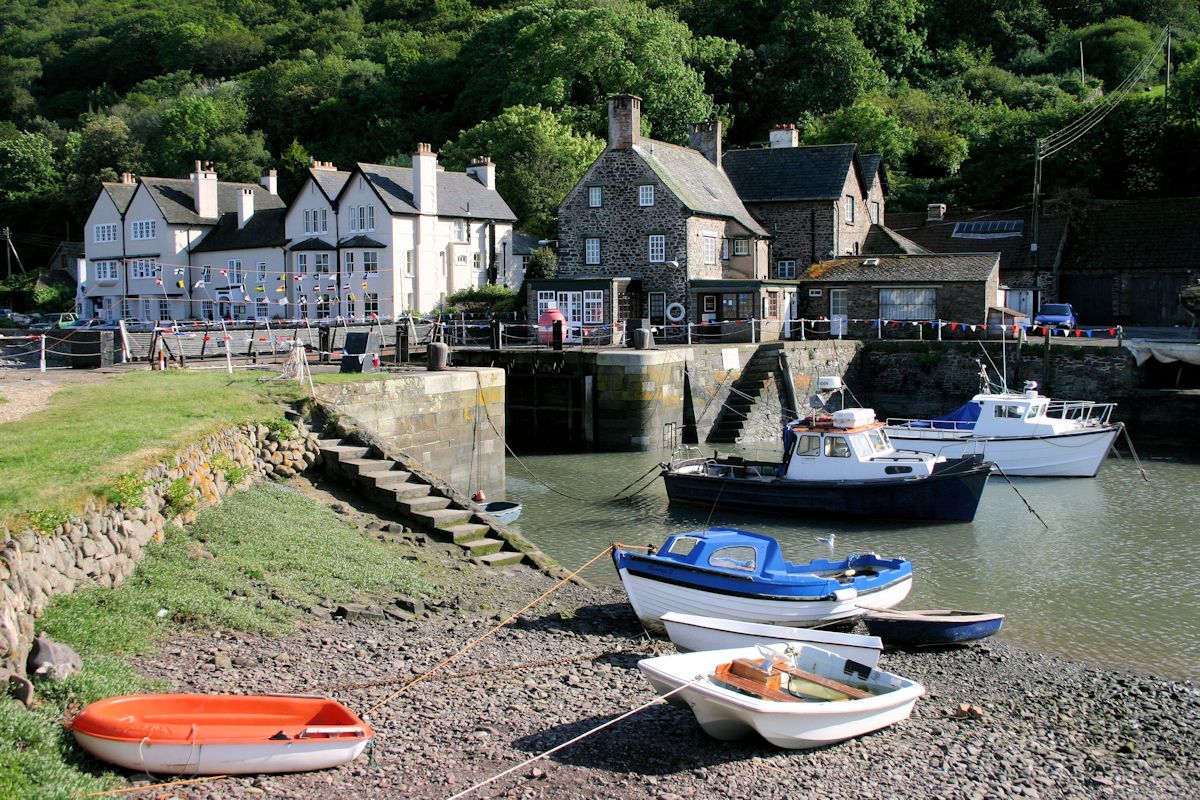 Image ©
Bob Jones
Porlock Weir
Latitude: 51º 13'N
Longitude: 03º 38'W
Country: England
Ownership: Porlock Manor Estate
Type: Private
Usage: Leisure, Fishing
Contact name: Harbour Master ('Pud')
Address: Porlock Weir, Minehead, Somerset, TA24 8PD
Telephone no: 01643 863187 or 07791 964946

About Porlock Weir
Porlock Weir, a little harbour a mile west of the main village, played a vital part in the life of eastern Exmoor over the centuries when the sea route was by far the easiest way to and from the area.
The main trade in the 18th and 19th centuries was exports of flour and corn, bark for tanning, bricks, pit-props for the Welsh coal mines and oysters to Bristol. Imports included groceries, salt, limestone and coal from Wales and the Forest of Dean. There was a brick and tile works at the back of the harbour, where the clay was dug on site. All this trade was done with sailing ketches of 50 to 80 tone, the largest being 100 ft long.
The harbour has been gradually improved over the years. There was a need for a wooden breakwater to protect it from the westerly gales, and the dock-gate and sluice-channel to keep the inner harbour free of stones. The present dock-gates replaced the older ones in 1913. During 2010 the gates were restored by the Porlock Manor Estate, with financial support from the Exmoor National Park Sustainable Development Fund, provided by DEFRA. The main purpose of the gates is to hold back the tidal water in the pool and to enable the channel to be flushed clear of stones deposited by the eaterly tidal drift.
Today the harbour remains important as a base for leisure craft and a few fishing vessels.
See the last two photos under 'More Photos' to see the difference at low water. Note the two 'withies' that mark the line of the channel across the shingle ridge, known as 'The Gut'.
---
Return to Area Map