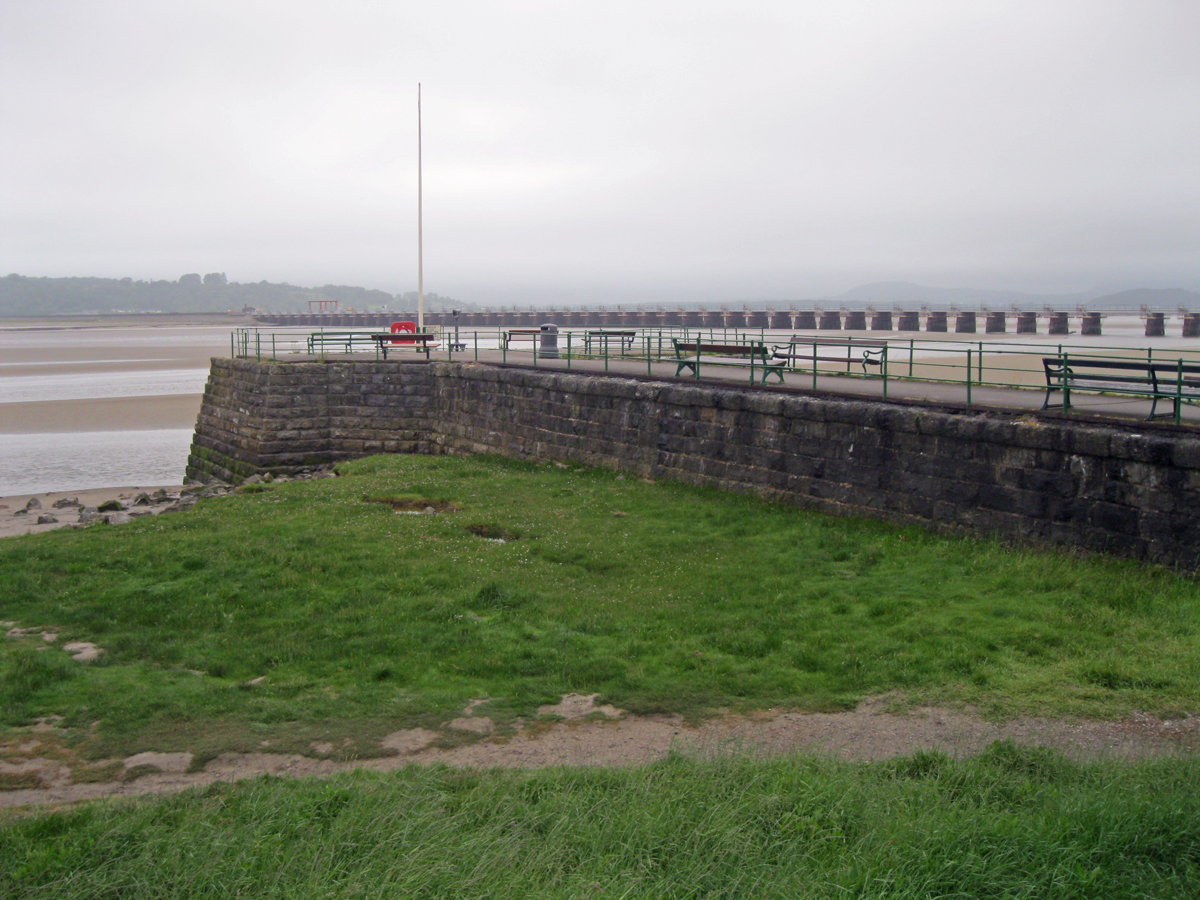 Image ©
Bob Jones
Arnside
Latitude: 54º 12'N
Longitude: 02º 50'W
Country: England
About Arnside
Following an Act of Parliament, the pier was constructed by the Ulverston and Lancaster Railway Co, replacing an existing wooden structure. It was built to provide a wharf for sea-borne traffic after the construction of the viaduct across the estuary of the River Kent in 1857 had prevented shipping from reaching the upstream port of Milnthorpe.
The end section of the pier was destroyed by a storm in 1934 and was rebuilt by the London Midland and Scottish Railway Co.
The pier was bought by Arnside Parish Council for £100 in 1964.
A storm on the night of 31 January 1983 completely destroyed the causeway. The pier was rebuilt by public subscription and was officially re-opened on 12 April 1984.
Shipping no longer uses the pier, but fishermen use the end of the pier for line-fishing.
---
Return to Former Harbours Map