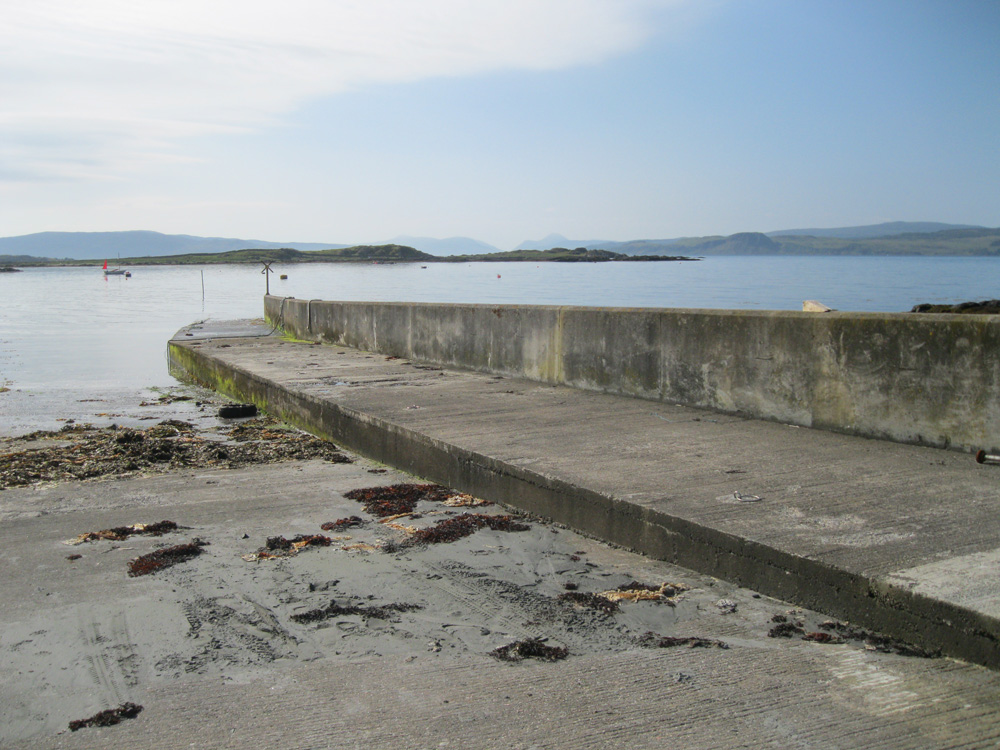 Image ©
Bob Jones
Kilchoan
Latitude: 56° 42'N
Longitude: 06° 07'W
Country: Scotland
Ownership: West Ardnamurchan Jetty Association Limited
Type: Private
Usage: Leisure, Fishing
Contact name: Alasdair MacColl
Address: Eileann Fraoich, Portuairk, Acharacle, PA36 4LN
Telephone no: 01972 510318
E-mail: jehaylett@btinternet.com
Website: www.kilchoan.blogspot.com...tty-3.html

About Kilchoan
This curving jetty protrudes into Kilchoan Bay on the Ardnamurchan peninsula. The original jetty, or slipway, is believed to date from the early 17th century. The jetty played a pivotal role in supplying the Kilchoan area. All 'imported' goods, such as coal and food, came in to Kilchoan Bay, usually in one of the famous puffers which beached and was unloaded at low tide.
In 1996/97 a substantial grant was obtained by the West Ardnamurchan Jetty Association to restore the then near-derelict jetty. This enabled substantial improvements to be made, including a new concrete wall to the seaward side.
However, a recent inspection showed that parts of the concrete surface of the jetty are, once again, showing signs of wear. The Association's only sources of income are the four moorings it provides for passing yachts, a '100 Club' which it runs, the takings from the shower block, and an annual payment from the Regatta Committee. Thus, when storms recently damaged the jetty, it was repaired by volunteers.
Two local creel-fishing boats use the jetty for repairs. Numerous craft, from kayaks to keel yachts, rowing boats to RIBs, launch from it, and visiting yachtsmen land at it. Users of the yacht moorings are encouraged to donate £13 per night; there's an 'honesty box' at the inner end of the jetty.
---
Return to Area Map