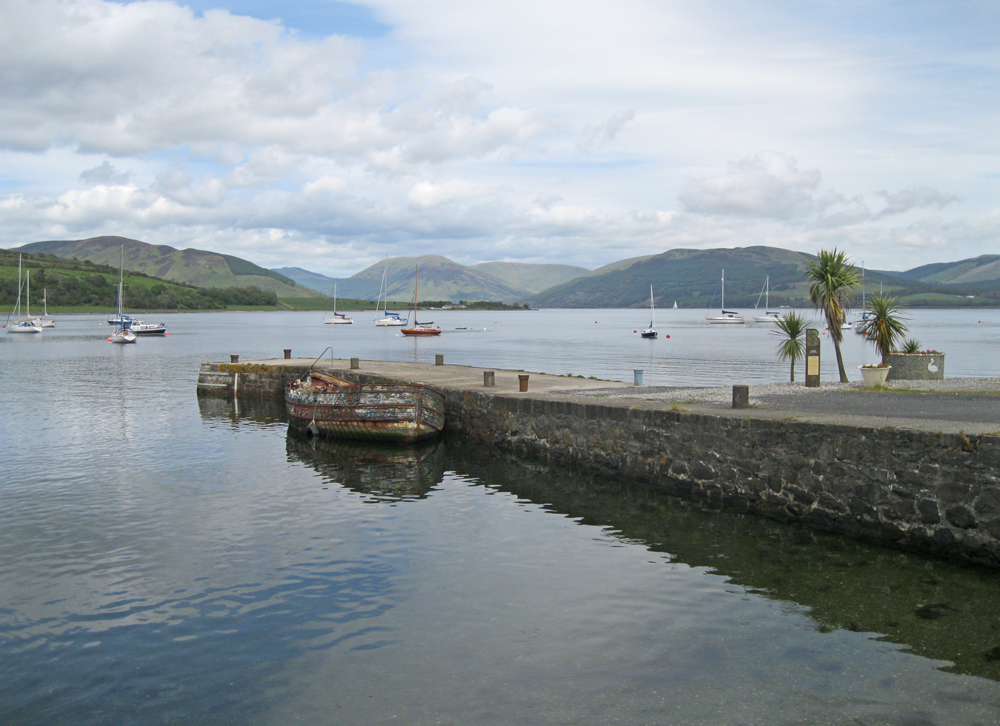 Image ©
Bob Jones
Port Bannatyne
Latitude: 55° 52'N
Longitude: 05° 05'W
Country: Scotland
Type: Unknown
Usage: Leisure, Fishing

About Port Bannatyne
Port Bannatyne was originally known as Kamesburgh. In 1801 the Old Quay was constructed and it provided accommodation for the regular steamers that plied the Clyde during the mid 1800s. It is now derelict (see last two images in 'More Photos').
The stone jetty pictured above was built in 1831 for the herring fishery industry. It has been renovated in recent years and is now used by prawn fishermen and the occasional leisure craft.
In 1860 this part of the island was purchased by the Marquess of Bute, who renamed Kamesburgh as Port Bannatyne to reflect the long historical association of the Bannatyne family with the area.
A 100-berth
marina
opened nearby in 2009. The
Port Bannatyne Moorings Association
registers moorings in Kames Bay with the Crown Estate on behalf of their owners and negotiates the best possible terms for their members.
---
Return to Area Map