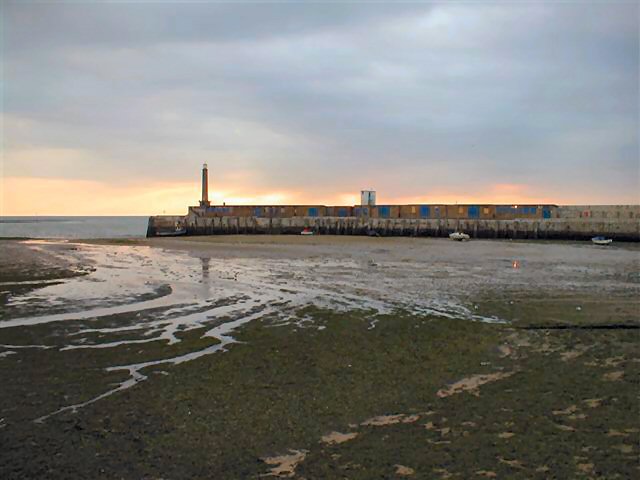 Image ©
Brian Gittings
Margate
Latitude: 51° 23'N
Longitude: 01° 25'E
Country: England
Ownership: Thanet District Council
Type: Municipal
Usage: Leisure, Fishing
Contact name: Harbour Master
Telephone no: 01843 572100

About Margate
Margate was once a busy commercial port with every kind of commodity brought into the town by sea. There has been a harbour here for over 700 years and because of the sailing hoys regularly plying their trade from London, Margate developed into the first seaside resort for Londoners by the 1730's. The arrival and departure of vessels at the Harbour was always attended by vast crowds of sightseers.
The introduction in 1814 of 'Steam Yachts' caused rapid expansion, which continued throughout the 19th Century with the construction of the wooden jetty in 1824 and then the famous iron jetty in 1855, which allowed visitors to disembark from the visiting steam packets. The iron jetty was destroyed by storms in 1978.
Serious problems were encountered during the construction of the Stone Pier due to the freshwater springs that bubble up in the area, relics of the Creek and Tivoli Brooks. The problem was overcome by spreading a bed of clay over the affected area and then laying a timber floor on it, after which the stone walls were built up on top. The Harbour Wall itself is constructed as a series of compartments filled with rubble and shingle and has now firmly withstood the fury of the sea for 186 years.
---
Return to Area Map