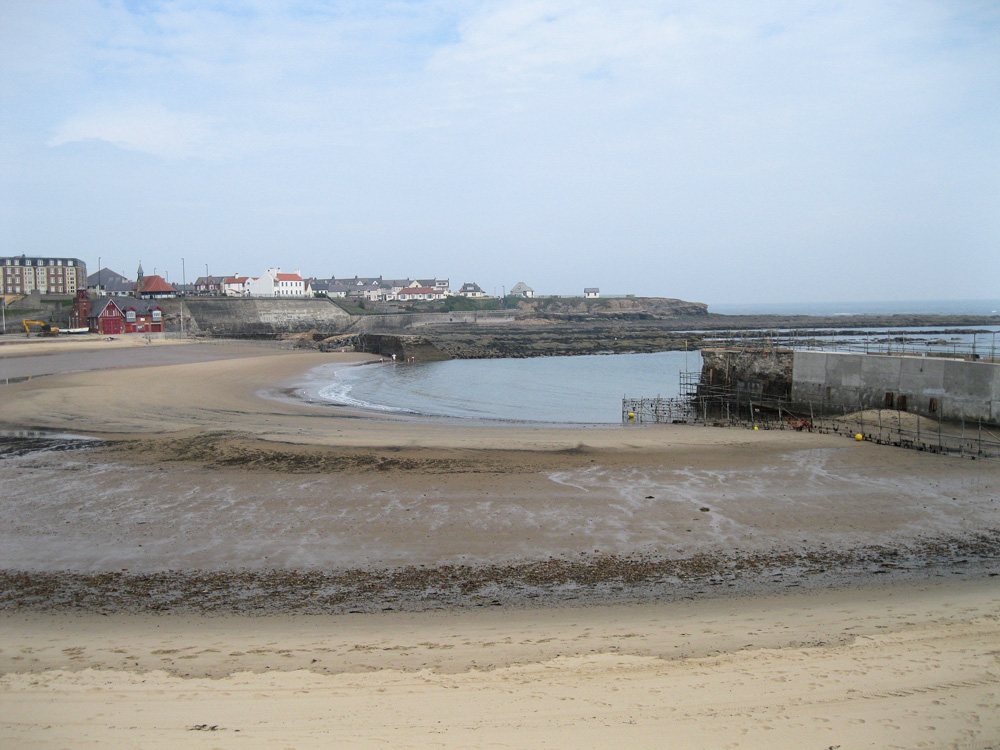 Image ©
Bob Jones
Cullercoats
Latitude: 55° 01'N
Longitude: 01° 25'W
Country: England
About Cullercoats
Strictly speaking, this is not a harbour in the true sense, as there is no jetty. But the piers that enclose the sandy bay certainly provide adequate shelter. At the south of the bay is a launching point for leisure craft, whilst a ramp on the north side is used by local fishing cobles. The beach is backed by cliffs which contain interesting geological features. There is also a marine laboratory, a working Victorian lifeboat house and a watch house.
Early references to Cullercoats date back to the seventeenth century when the salt and coal trades flourished. Salt pans - shallow open pans used to produce salt - were a feature of the bay. Coal was mined locally and transported to ships in the bay on waggonways.
Cullercoats was short-lived as an industrial village. The first problem occurred when a storm destroyed the pier in 1710. In a twelve month period between 1723-24, 78 vessels cleared the harbour with coal for foreign ports. At that time the harbour could handle vessels up to 230 tons. In 1725, 668 tons of salt was exported. However there was a rapid and dramatic decline in the fortunes of the harbour. Cullercoats colliery closed in 1723 followed by Whitley Colliery the following year. With the loss of its local source of coal the saltpans declined and by 1726 had been transferred to Blyth. In the same year the last coal shipment left the harbour.
In the mid-1800s Cullercoats was described as the best fish market in the North of England. It later became popular as a bathing resort and to this day is a popular location for holidaymakers.
---
Return to Former Harbours Map