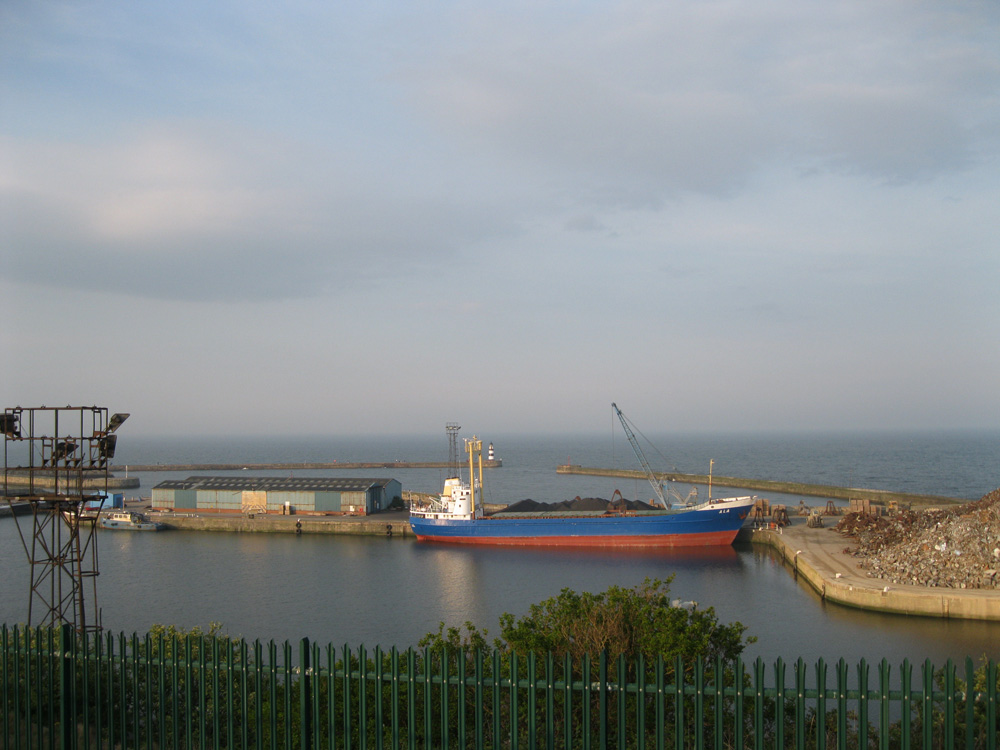 Image ©
Bob Jones
Seaham
Latitude: 54° 50'N
Longitude: 01° 19'W
Country: England
Ownership: The Victoria Group
Type: Private
Usage: Commercial
Contact name: Mr Tom Pattison, Port Manager
Address: Seaham, SR7 7NZ
Telephone no: 0191 516 1700
E-mail: tompattison@seahamharbour.com
Website: www.seahamharbour.com/pag...arbour.htm

About Seaham
Seaham harbour is situated three miles from Easington north of the Hawthorn Burn Dene. In 1828 the Marquis of Londonderry started the construction to facilitate the shipping of coals from the collieries he owned at Rainton near Durham City. Major industrial expansion began in 1852 with the sinking of the first pit in Seaham, leading to the construction of a new port at the end of the century.
In the early 1900s the dock doubled in size with new quays, large curving piers and a new light house.
Today the port offers 900 metres of berth for ships up to 8,000 tonnes; high capacity fork lift trucks, shovel loaders, mobile cranes with 22 tonnes capacity at 15 metre radius, specialist grab cranes and Bobcats, and pilot and tug facilities.
The Port of Seaham is ideally located for trade with Europe, Scandinavia and the Baltic States and it is imports from the latter that have grown significantly in recent times. With major investments in equipment and infrastructure, the Port is geared to satisfy increased levels of trading. A new link road has been cut straight through the cliff face to speed access to and from the quays. This provides for direct transfer of freight from road to ship to rail with maximum convenience.
---
Return to Area Map