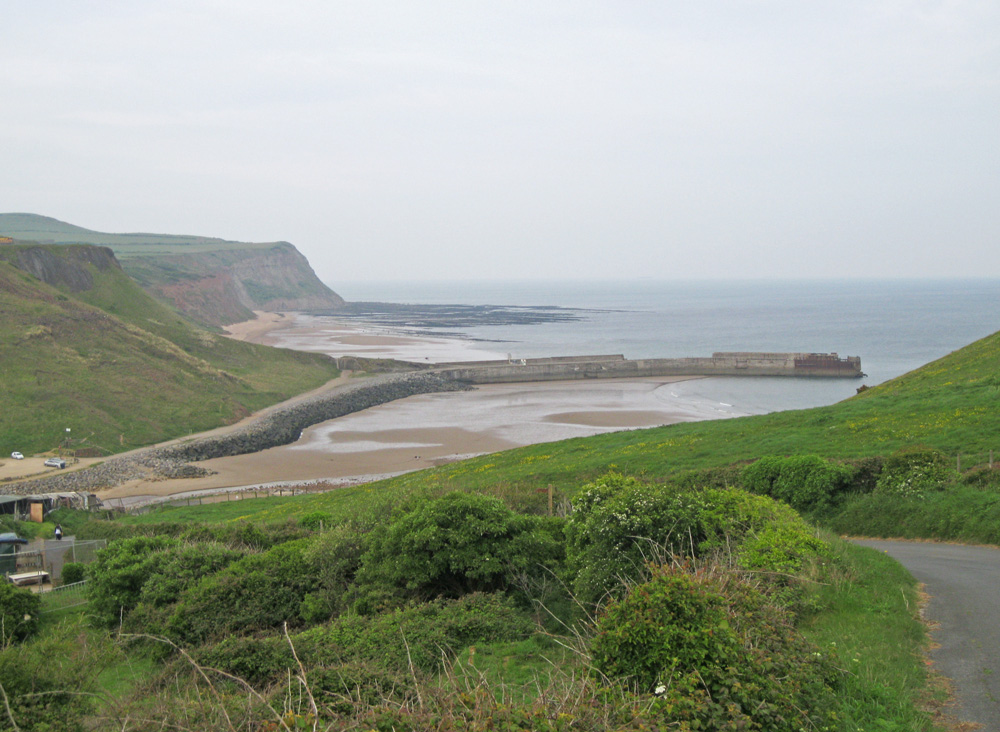 Image ©
Bob Jones
Skinningrove
Latitude: 54° 34'N
Longitude: 00° 53'W
Country: England
About Skinningrove
About 15 miles NW of Whitby, in a deep valley between Cattersty Cliff to the NW and Hummersea and Boubly Cliffs to the east, lies the village of Skinningrove.
With direct access to the North Sea, Skinningrove was once a centre for smuggling and fishing. When the nearby ironstone mines opened in the 19th Century the village expanded inland to house the miners. The jetty was constructed in 1888 from slag cement, built to allow for the transport of ironstone from the mine in Skinningrove to waiting ships by means of a narrow gauge railway
(see 'More Photos' above)
.
The mines closed in the early/mid part of the 20th Century but by then a thriving steelworks had been built at Carlin How. The steelworks are still the main source of employment, but there remain a few fishermen based in Skinningrove.
---
Return to Former Harbours Map