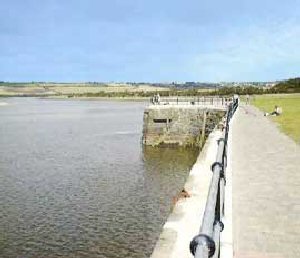 Barnstaple
Latitude: 51° 05'N
Longitude: 04° 04'W
Country: England
About Barnstaple
The name of Barnstaple probably derives from the Old English "Beardan Stapol" meaning the trading post of a man called Bearda. The town that that grew up here in the 9th and 10th centuries on a ford of the river gradually became more important than the original hilltop settlement at Pilton.
It also became the base for enterprising merchants who traded with Europe, Ireland and the New World. In 1588 ships sailed from the port of Barnstaple to join the fight against the Spanish Armada. Humorous rivalry still exists between Barnstaple and Bideford as to who sent the most ships.
Barnstaple prospered as a port in the Middle Ages, though the port declined as the River Taw silted up.
---
Return to Former Harbours Map