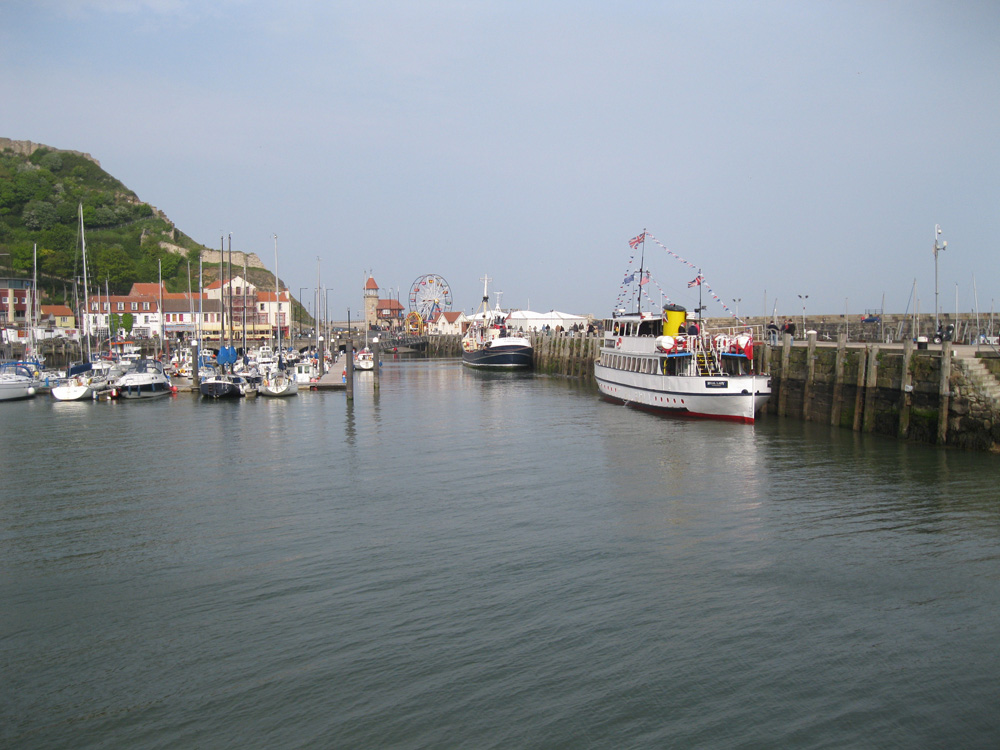 Image ©
Bob Jones
Scarborough
Latitude: 54° 16'N
Longitude: 00° 23'W
Country: England
Ownership: Scarborough Borough Council
Type: Municipal
Usage: Leisure, Fishing
Contact name: Mr Martin Willis
Address: Scarborough Harbour Office, West Pier, Scarborough, Yorkshire, YO11 1PD
Telephone no: 01723 373530
E-mail: port.services@scarborough.gov.uk
Website: www.yorkshireports.co.uk/...rough.aspx

About Scarborough
The port of Scarborough has been owned and managed by Scarborough Borough Council since the earlier Harbour Commissioners relinquished their responsibilities in the late 1940s.
The harbour is situated at the foot of Scarborough Castle Hill. It consists of three piers enclosing an outer and an inner basin; the outer basin is mainly used by pleasure boats and the inner by commercial fishing and cargo vessels.
The harbour is tidal and almost dries out at low water. It is prone to silting and mud, sand and stones have to be removed periodically by a small backhoe dredger.
From the commercial part of the harbour approximately 25 keelboats and about 30 small cobles and other open boats engage in fishing. The keel boats mainly go trawling, which means dragging a large cone shaped net through the water and catching a variety of fish types, while the smaller boats fish with lines or trammel nets or set traps to catch crabs or lobsters, especially during the summer time.
The outer harbour contains over 200 pleasure boats ranging from racing and cruising yachts to a variety of small pleasure fishing boats and 25 speedboats.
---
Return to Area Map