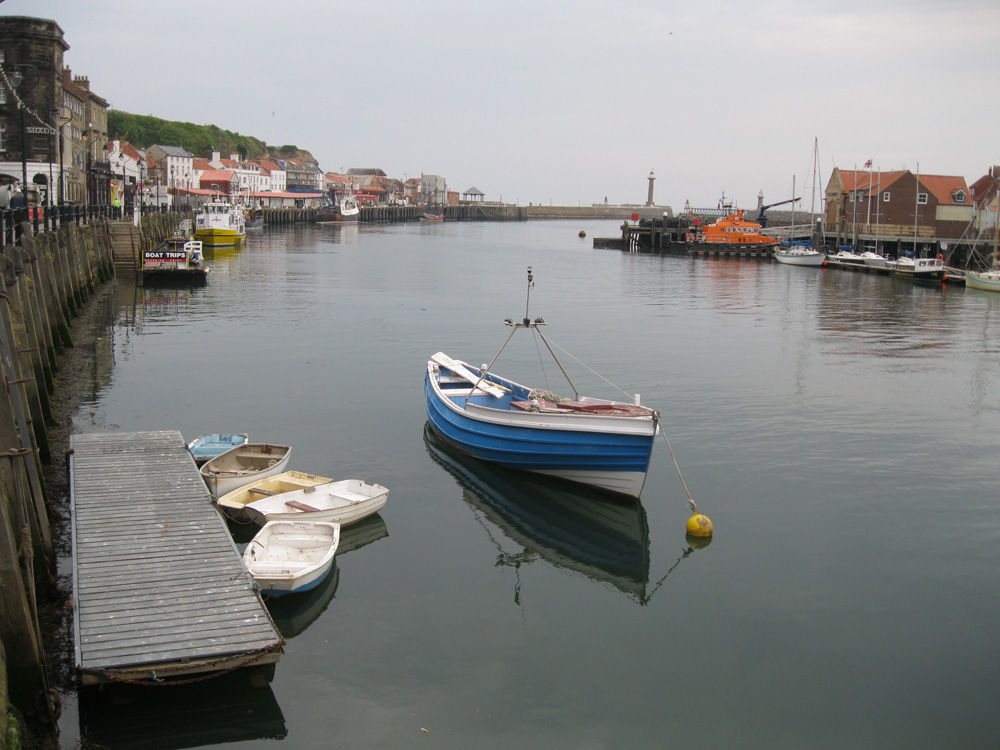 Image ©
Bob Jones
Whitby
Latitude: 54° 29'N
Longitude: 00° 38'W
Country: England
Ownership: Scarborough Borough Council
Type: Municipal
Usage: Leisure, Fishing, Commercial
Contact name: Capt. Bill Estill, Port Manager
Address: Harbour Office, Endeavour Wharf, Whitby, YO21 1DN
Telephone no: 01947 602354
E-mail: bill.estill@scarboroughbc.gov.uk
Website: www.yorkshireports.co.uk/...hitby.aspx

About Whitby
The port has been owned and managed by Scarborough Borough Council since the earlier Harbour Commissioners relinquished their responsibilities in 1905.
There is no evidence that the port was used by the Romans but there are mentions of Whitby fishermen in the 12th Century.
One of the most picturesque ports in England, Whitby and its harbour are set in a ravine at the mouth of the River Esk. Dominated by the ruined Abbey on the clifftop, the narrow alleys and quaint streets climb down to the busy quayside. For centuries it has provided a safe haven for shipping and fishing fleets. In the middle ages fishing was an important industry here, mainly herring. It was once the main whaling port for the North of England.
The fishing industry declined drastically since the Second World War. However, part of the Heritage Coast of North East England, Whitby now has a thriving holiday resort trade which has been bolstered recently by the arrival of the replica of Captain James Cook's ship "HM Bark Endeavour". Captain Cook is one of Whitby's famous sons; it was from here that he left at 16 to work as assistant to William Sanderson, merchant of Staithes. All of the four ships Cook sailed in his voyages to the South Seas were built in Whitby. Another Whitby man was William Scoresby, who invented the "crows nest" lookout, and in 1807 sailed into the Arctic to discover a northwest passage around the top of the Americas to Asia.
Up to 3000 tonnes DWT can be handled on the Wharf, with the capability of handling two ships simultaneously. The port has compulsory pilotage for all vessels over 37 metres in length - with the exception of fishing vessels where the restriction is 45.5 metres. Pilots are available 24 hours a day, subject to 12 hours notice being provided.
The Port of Whitby can handle a usual range of cargoes, and is well experienced in grain, steel products, timber and potash.
---
Return to Area Map