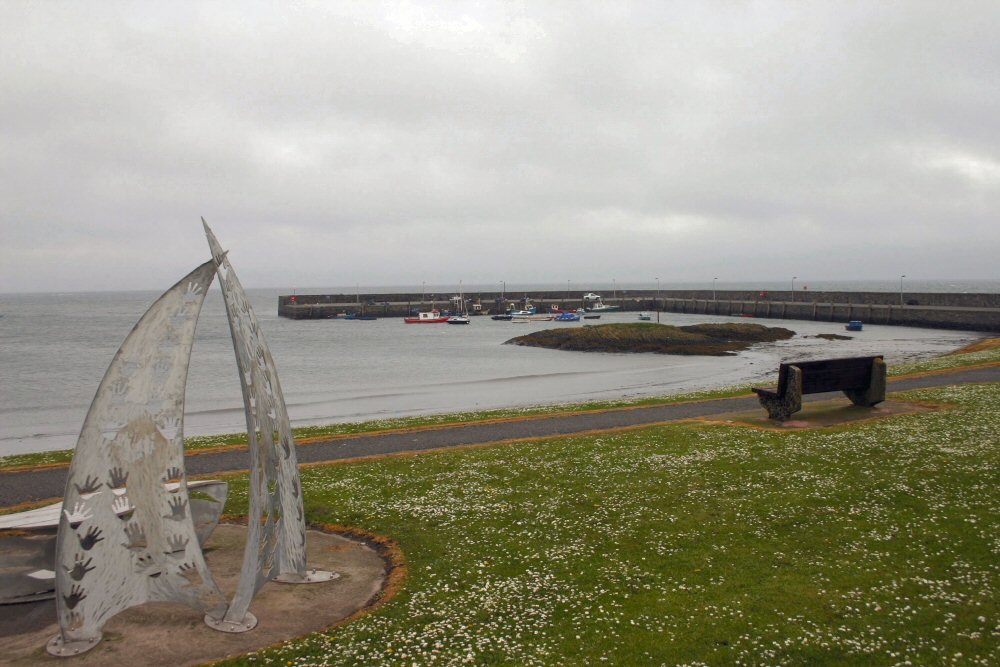 Image ©
Bob Jones
Ballywalter
Latitude: 54° 33'N
Longitude: 05° 28'W
Country: N. Ireland
Ownership: Ards Borough Council
Type: Municipal
Usage: Leisure, Fishing
Address: 2 Church Street, Newtownards BT23 4AP
Telephone no: 028 9182 4000

About Ballywalter
Ballywalter is a town in County Down, east of Belfast on the Irish Sea. It is on the Ards Peninsula separating Strangford Lough from the sea.
It owes its existence to the fact that it is on the coast and it faces Scotland. However between the two lies a very dangerous sea. The South and North Rocks at Cloughey have always been regarded as the two most deadly hazards off the coast of the Ards Peninsula.
Local anxiety and pressure concerning loss of life at sea finally brought results in 1866. A lifeboat, 'The Admiral Henry Meynell' was presented to the village by the Misses Ingram of Lisburn. It was a sailing ship with oars. Development in transport gradually made Ballywalter redundant, and by 1906 the coastguards had been withdrawn from the village. Since there developed some difficulty in finding a crew to man the lifeboat it too was withdrawn. It is recorded that Ballywalter lifeboat saved 154 lives.
---
Return to Area Map