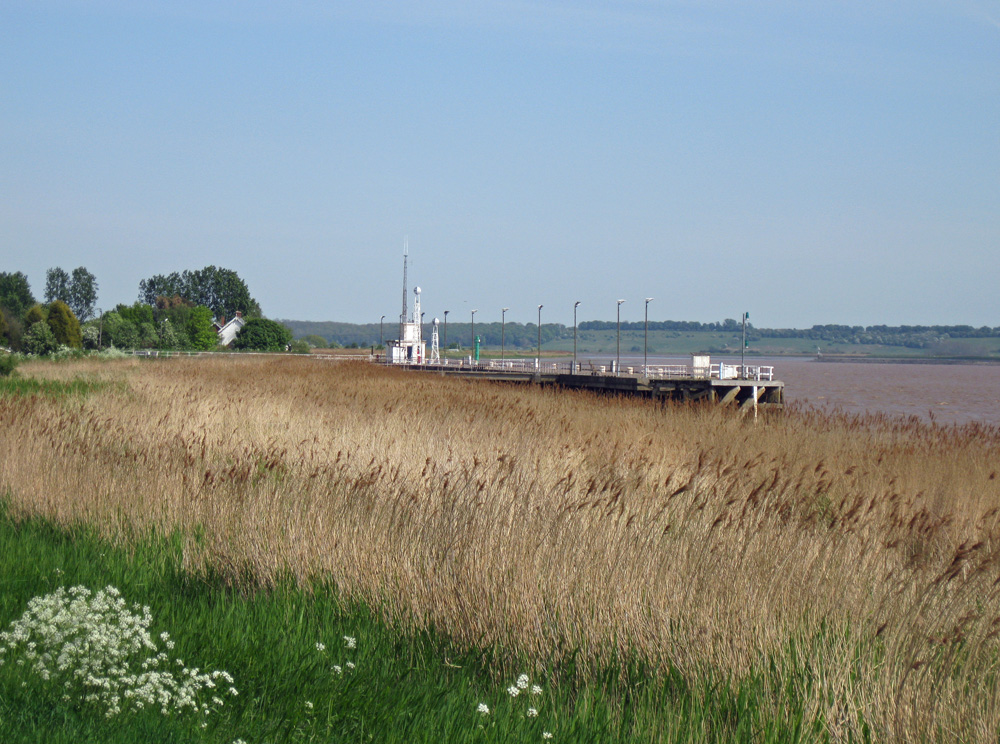 Image ©
Bob Jones
Blacktoft Jetty
Latitude: 53° 42'N
Longitude: 00° 43'W
Country: England
Ownership: Associated British Ports
Type: Private
Usage: Commercial
Address: Blacktoft, North Humberside, DN14 7YW
Telephone no: 01430 440331

About Blacktoft Jetty
The remote village of Blacktoft and its boat jetty are located upstream of the Trent Falls confluence, where the Ouse and Trent rivers meet. The jetty has long provided shelter for ships on passage either up-river to Goole or Selby, or down-river towards the open sea when the tide has turned and water drained from the river, requiring stop-over to the next tide.
In the 16th century there were three staithes or jetties at Blacktoft. In the early 19th century, the Hope & Anchor pub was built by the riverbank, probably to serve the local ferry and steamers.
Rebuilt in 1956, Blacktoft Jetty is hardly touched by road or rail. The jetty is now owned by Associated British Ports, who operate most of the wharves and jetties in the River Humber.
---
Return to Area Map