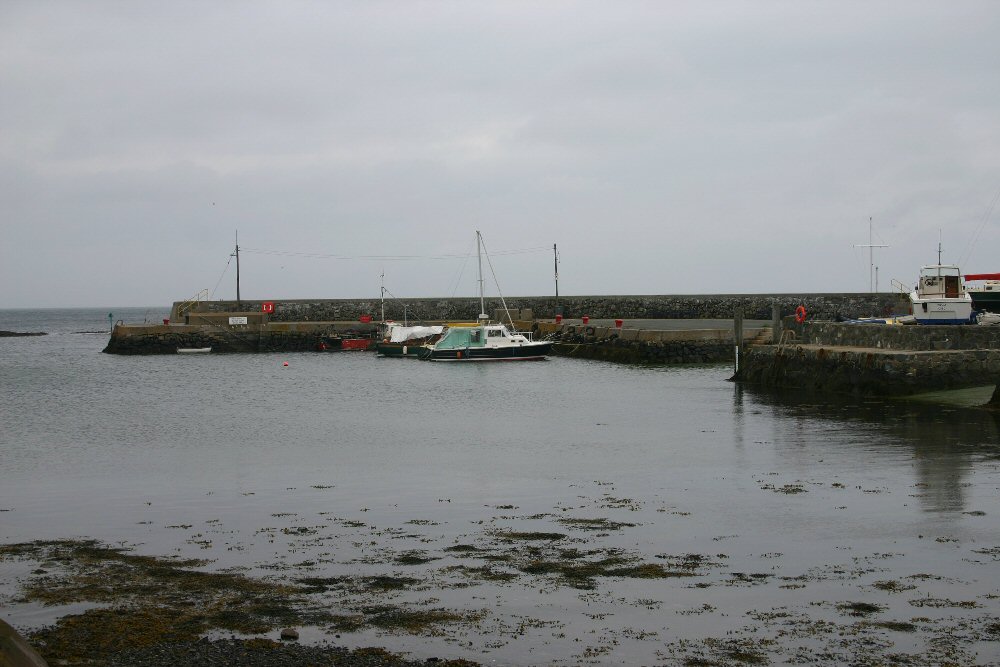 Image ©
Bob Jones
Groomsport
Latitude: 54° 40'N
Longitude: 05° 36'W
Country: N. Ireland
Ownership: North Down Borough Council
Type: Municipal
Usage: Leisure, Fishing
Contact name: Mr Michael Fitzsimmons, Harbour Master
Telephone no: 028 9127 0371 ext. 8040
Website: www.northdown.gov.uk/main...me=Council

About Groomsport
At Groomsport where Marshal Schomberg landed with 10,000 Willamite soldiers in 1689, the harbour has a sandy beach on either side. Two eighteenth-century cottages close to the water, one still thatched, are used for art exhibitions. The 'Row' was a row of fishermen's cottages that used to fringe the harbour. You can buy the paintings propped along the walls outside. Excursion boats go to the Copeland Islands in summer.
There are currently ninety moorings available for pleasure craft up to a maximum size of 25 ft. in length with a new deeper water basin for up to twenty of the larger boats following a recent dredging operation.
The Council employs a full time Harbour Master who oversees the day to day operation of the facility.
---
Return to Area Map