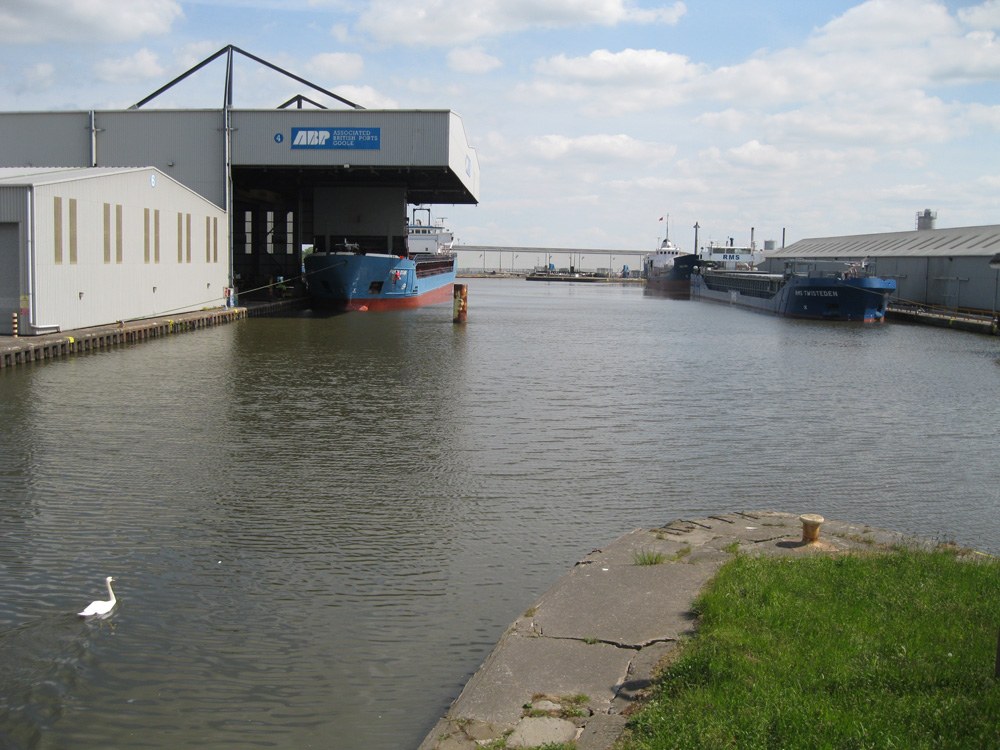 Image ©
Bob Jones
Goole
Latitude: 53° 41'N
Longitude: 00° 52'W
Country: England
Ownership: Associated British Ports
Type: Private
Usage: Commercial
Contact name: Mr Douglas Morrison, Port Director
Address: East Parade, Goole, DN14 5RB
Telephone no: 01405 762691
E-mail: dmorrison@abports.co.uk
Website: www.abports.co.uk/goole

About Goole
Goole is Britain's premier inland port. The combination of a strategic location along with extensive and expanding high quality facilities enables Goole to provide a rapid and cost effective service to its customers.
Goole is situated at the heart of the country's transport infrastructure. Located on the River Ouse, some 80k from the open sea and 2k from the M62, only a half-hourís drive is required to reach the heart of West and South Yorkshire. The North Midlands and North West are within two hours drive. The port also has rail connections to many berths and canal connections to West and South Yorkshire.
The demand for facilities continues to increase, and is met by both short and long term development plans. In recent years the port has attracted traffic levels not seen for over 40 years.
The dock system at the Port of Goole is fed from the Aire and Calder Canal giving a constant in-dock water level capable of accommodating vessels with an overall length of of 100 m, an extreme breadth of 24 m and up to a maxiumum draught of 6.0 m. The maximum draught is subject to tidal conditions and is limited to specified berths at the Dock Master's discretion. Depths may be considerable less than 6 m in places and the Dock Master's agreement should always be sought before moving within the docks. Vessels slightly in excess of 100 m may be accepted but will be considered on a case-by-case basis by the Dock Master.
---
Return to Area Map