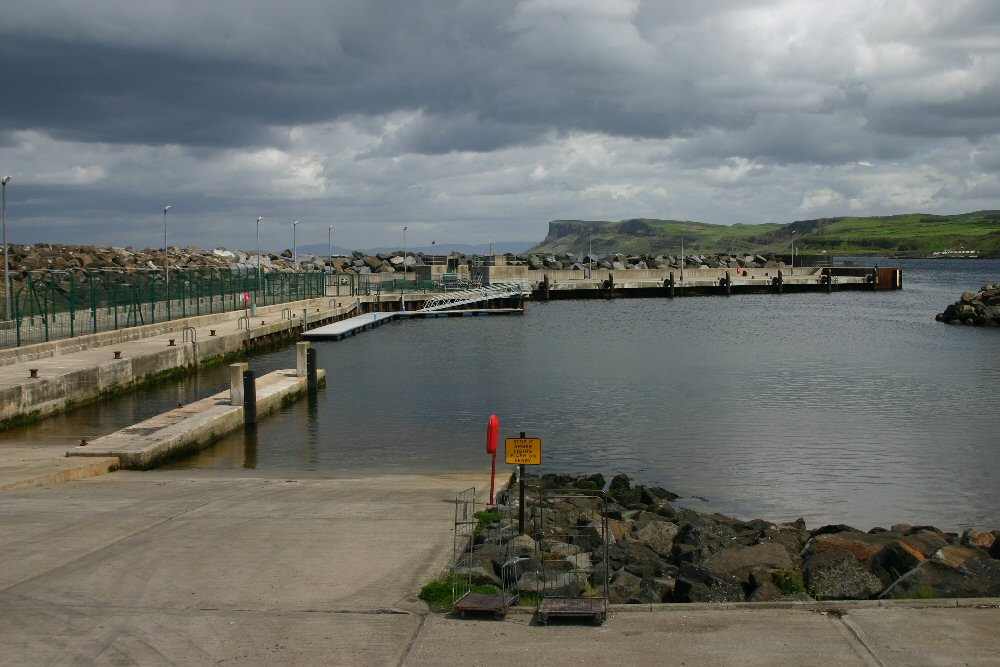 Image ©
Bob Jones
Ballycastle
Latitude: 55° 11'N
Longitude: 06° 13'W
Country: N. Ireland
Ownership: Moyle District Council
Type: Municipal
Usage: Leisure, Fishing, Commercial, Ferry Terminal
Contact name: John Morton, Harbour Marina Supervisor
Address: Sheskburn House, 7 Mary Street, Ballycastle, Co. Antrim, BT54 6QH
Telephone no: 02820 768525 or 07803 505084
E-mail: ballycastlemarina@moyle-council.org
Website: www.moyle-council.org/ser...ils/?id=61

About Ballycastle
Ballycastle has been a significant landing-place since at least the 1400s, when it was known as Port Brittas. Later it was the main port for coal boats when coal was mined at Fairhead. In recent years the harbour has become very popular with fishermen and deep sea divers. Each harbour that had been built was eventually washed away and the most recent, Ballycastle Marina, was officially opened on Monday 21st June 1999. Each of the 74 berths have fresh running water and an electrical supply within easy reach with ample lighting and a keypad access point to stop unwanted guests intruding your privacy. Most importantly it has a 'rock armour' surround ensuring that it will be here for some time to come.
The adjoining harbour has also been upgraded by Graham Contractors at the cost of several million pounds to allow access for two ferry services. The first is a service which has been in operation for a long number of years. A small ferry which on occasion transports cars, people or even sheep from Ballycastle to Church Bay, Rathlin Island on a daily basis. The second service is somewhat larger vessel capable of transporting fifty cars and passengers to and from Campbeltown which is a small town on the east side of the Mull of Kintyre.
The 74-berth
Marina
is situated within the inner harbour. This new facility, the most northern coastal marina in Ireland, has been operational since Summer 1999 and offers excellent scope for marine travel around Ireland and to Scotland.
---
Return to Area Map