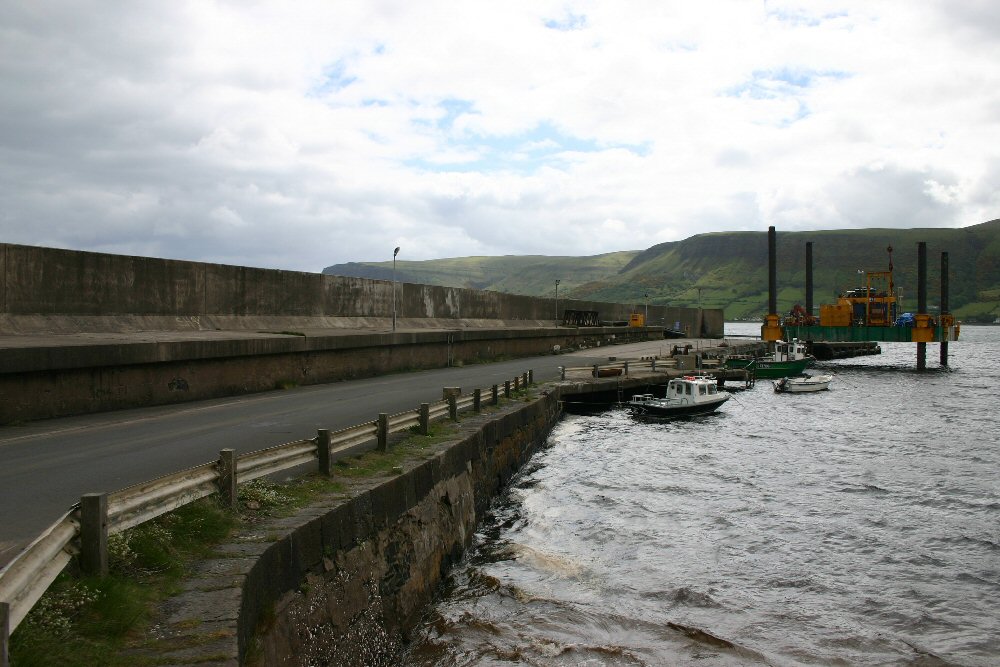 Image ©
Bob Jones
Waterfoot
Latitude: 55° 03'N
Longitude: 06° 03'W
Country: N. Ireland
Ownership: Moyle District Council
Type: Municipal
Usage: Leisure, Fishing
Contact name: John Morton, Harbour Marina Supervisor
Telephone no: 02820 768525 or 07803 505084
E-mail: ballycastlemarina@moyle-council.org

About Waterfoot
Waterfoot harbour is situated on the Co. Antrim coast road at Red Bay, between the towns of Carnlough and Cushendall. It is one of the most sheltered harbours on the Antrim Coast. The bay gets its name from the red sandstone cliffs that rise at the north side of the bay. It was probably used as early as the 8th century by the Vikings, and is now a favourite fishing spot.
Red Bay Pier was erected in 1849 to create a harbour for nearby Cushendall and Waterfoot. The bulk of its trade was the export if iron ore to Britain from the Glenravel mines, south-west of Glenariff. After 1876, business declined when a railway linked the mines to Ballymena, and hence to the larger ports of Larne and Belfast.
Waterfoot is a typical coast road village, having one main street passing through with a few other short streets branching off to dwellings, and a beach that overlooks the harbour situated a short distance across the bay. Fishing boats can be hired at the harbour.
---
Return to Area Map