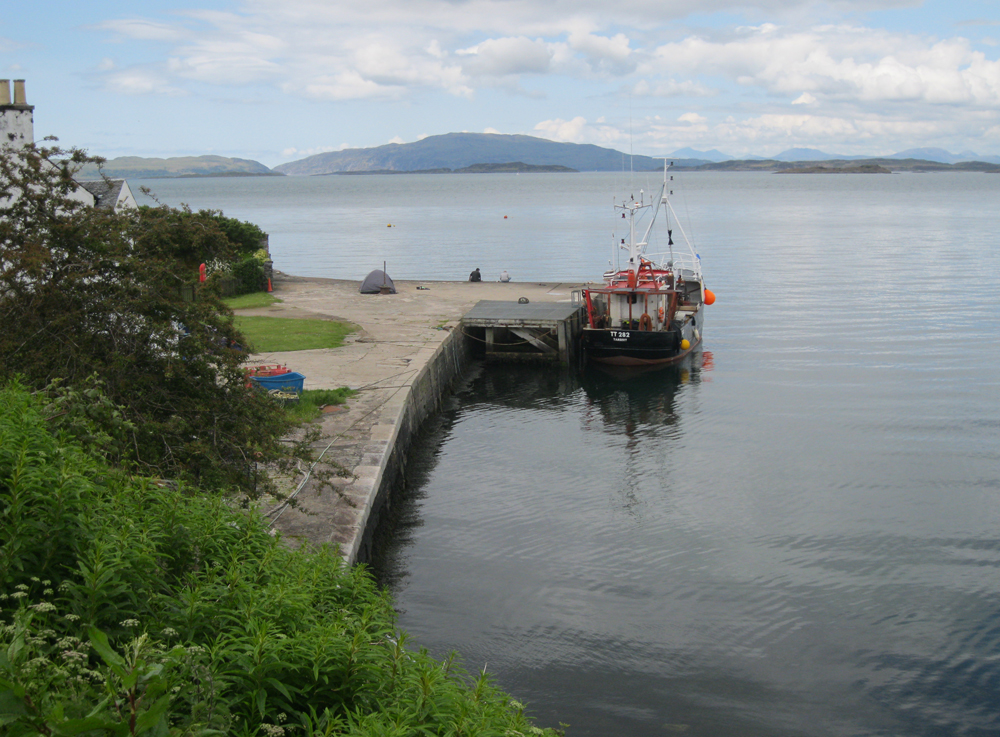 Image ©
Bob Jones
Crinan
Latitude: 56° 05'N
Longitude: 05° 34'W
Country: Scotland
Ownership: British Waterways
Type: Private
Usage: Leisure, Fishing, Commercial

About Crinan
The village of Crinan is rather less well known than the Crinan Canal, which enters the Sound of Jura here. The Crinan Canal took its name from the original small settlement on the east side of the headland here, where the Crinan Ferry landed.
Much of what we today call Crinan was known at the time as Port Righ - the Kings Port, and has only come to be known as Crinan since the arrival of the canal. The name itself probably originally comes from the tribe of the Creones, recorded as living in this area on a map drawn in AD140.
Much of the activity these days revolves around yachts and other pleasure craft. For the past few years, Loch Crinan has also seen the growth of commercial activity. Today large parts of it are used for a thriving scallop farming business based in Crinan.
---
Return to Area Map