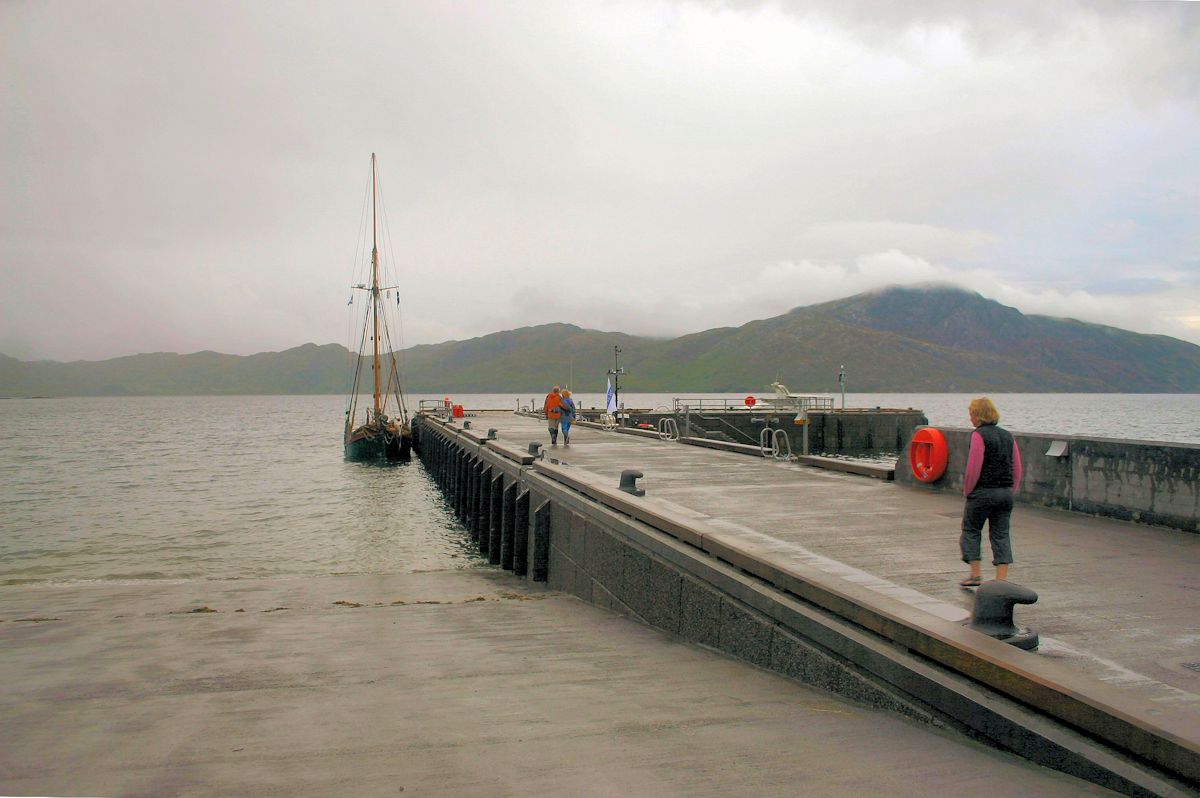 Image ©
The Knoydart Foundation
Inverie
Latitude: 57° 02'N
Longitude: 05° 41'W
Country: Scotland
Ownership: The Highland Council
Type: Municipal
Usage: Leisure, Commercial, Ferry Terminal
Website: www.knoydart-foundation.c.../pier.html

About Inverie
Inverie's sheltered bay lies on the south side of the Knoydart peninsula. The village lies close to the entrance to Loch Nevis on the west coast of Scotland and is the largest settlement in mainland Britain not connected to the road network. There are only two ways in or out: a very long and very rough walk, or by boat.
The boat
TSMV Western Isles
, run by Bruce Watt Cruises, is based in Mallaig, providing a lifeline for the 60 people who live here. It sails all year round.
The new pier was opened on 24 August 2006 and has given new opportunities to the people living on Knoydart. Small coasting vessels are using the pier to load round timber and various leisure craft are able to berth on the inner arm.
The Old Forge Inn maintains some ten visitors' moorings off the pier.
---
Return to Area Map