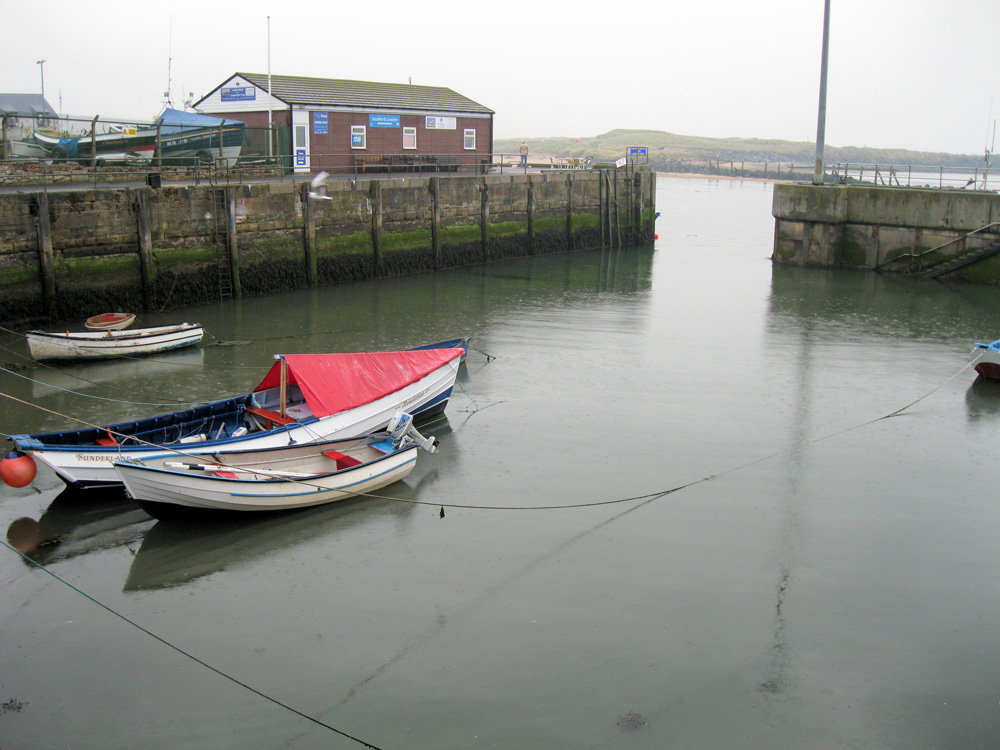 Image ©
Bob Jones
Amble
Latitude: 55° 20'N
Longitude: 01° 34'W
Country: England
Ownership: Warkworth Harbour Commissioners
Type: Trust
Usage: Leisure, Fishing
Contact name: Paul Taylor, Harbour Master
Address: Harbour Master's Office, Harbour Road, Amble, Morpeth, NE65 0AP
Telephone no: 01665 710306
Website: www.tmtr.com/rally/amble_pilot.htm

About Amble
Amble, at the mouth of the river Coquet, was originally settled by the Romans. The harbour was constructed in the late 19th century as the coal port for the pits at Radclifffe, Broomhill, Newborough and Hauxley, handling around 800 ships and 750,000 tonnes of coal each year by 1920.
Parts of the old staithes where the coal was loaded onto ships still remain and visitors can see the offshore seine-net fleet alongside traditional cobles. Amble is still known as 'the friendliest port'.
The harbour was created in the nineteenth century by the construction of the north and south breakwaters. Within these the North and South jetties provided further protection. While the former has fallen into disrepair the latter was completely rebuilt in 2000.
Although there are offlying dangers to the south and east of Amble the approach is not particularly difficult. The harbour is sheltered in all weathers. The entrance is equally straightforward in moderate conditions.
The harbour is now home to a modern
marina
and the town's fishing fleet which can be seen landing its catch daily.
---
Return to Area Map