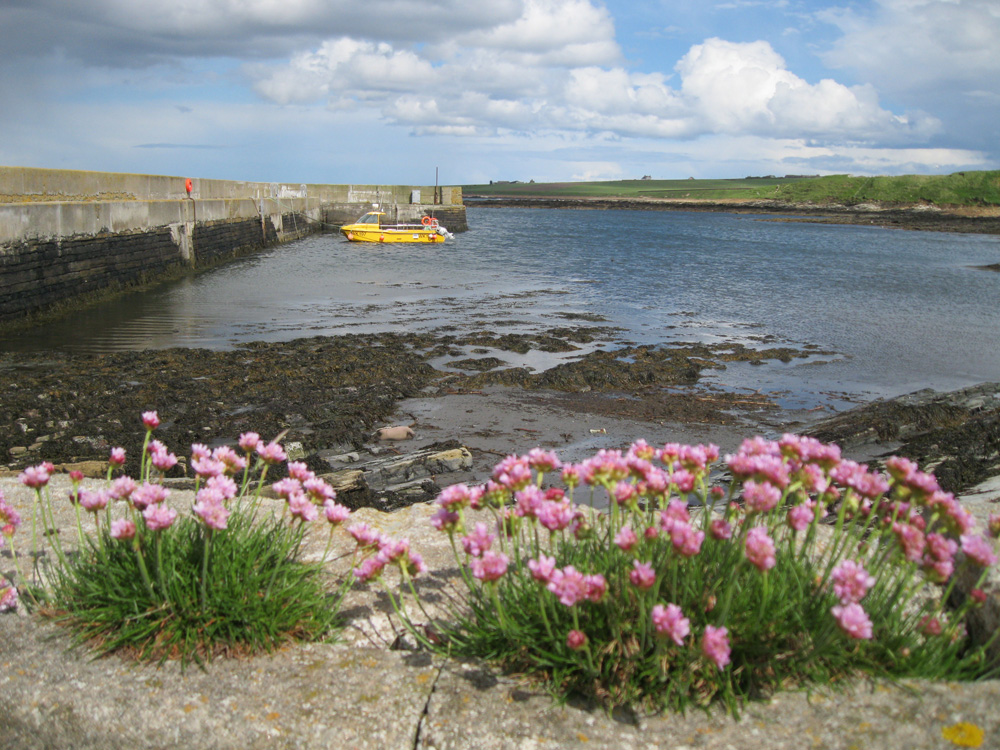 Image ©
Bob Jones
Harrow
Latitude: 58° 39'N
Longitude: 03° 14'W
Country: Scotland
Ownership: Highland Council
Type: Municipal
Usage: Fishing
Contact name: Mr Alec Jappy, Helmsdale Harbour Master
Telephone no: 01431 821692

About Harrow
In the 19th century flagstone was exported directly from Harrow by boat using chartered vessels, but in 1862 a sailing vessel, the "Bessie" was purchased. On return journeys she would import coal, lime and domestic goods for Barogill Castle. Bessie appears to have been successful until, in November 1867, she collided with the brig "William" from Scarborough. It was soon realised that Bessie would not pass her inspections and her Master, Captain Barnesson, recommended that she be painted up and sold.
It appears that the flagstone works probably closed in 1870 after only 12 years operation. The reason for this is not certain, but we know the Harbour was severely damaged during a storm in February 1870. We also know that the Earl's wife, Louisa, was very ill at that time and died later in the same year aged only 43.
Though the works was closed the harbour was repaired and a coal store was built onto the engine house, possibly in 1871, and the sixth bay of the dressing house was converted into a lime store. The harbour continued to be used for the import of coal, lime, land drainage tiles and domestic materials for the Castle of Mey.
Nowadays the harbour is used only by the occasional small fishing boat.
---
Return to Area Map