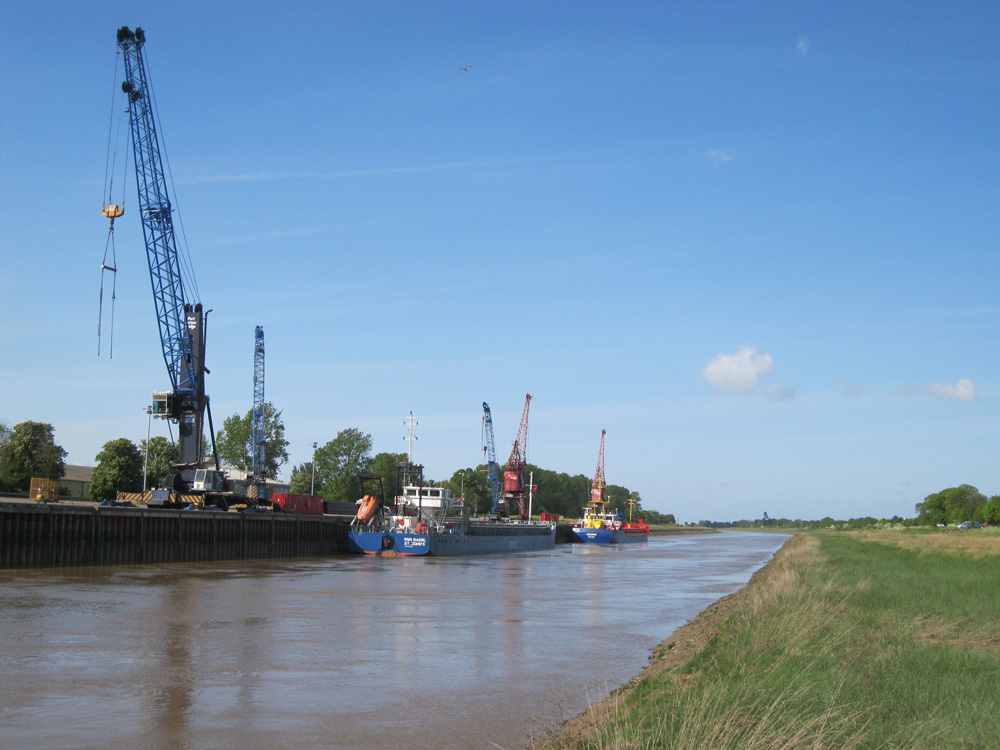 Image ©
Bob Jones
Sutton Bridge
Latitude: 52° 45'N
Longitude: 00° 13'E
Country: England
Ownership: Simon Group plc
Type: Private
Usage: Commercial
Contact name: Mr Charles Goodall
Address: West Bank, Sutton Bridge, Spalding, Lincolnshire , PE12 9QR
Telephone no: 01406 351133
E-mail: charlesg@simonports.co.uk
Website: www.simonports.co.uk/oper...s_psb.html

About Sutton Bridge
Sutton Bridge is so called because of the swing bridge over the River Nene; the bridge itself is more correctly called Cross Keys Bridge. Built in 1897 for the railway it now carries the A17 road and enables ships to navigate upstream as far as the port of Wisbech.
Port Sutton Bridge is a modern 62-acre dry cargo port and warehouse complex on the UK East coast, and has the capability to handle almost any dry cargo, with a particular focus on steel, timber bulk commodity and agricultural products.
Its location makes it an ideal gateway to the UK's industrial and agricultural heartland. Its growth in recent years has been a major reason for the decline of the upstream port of Wisbech.
The port provides a 350 metre long wharf accommodating between four and five vessels, with a maximum vessel length of 120 metres and 17 metre beam. Vessels up to 5000 DWT, with a draught of 6 metres can be accommodated at spring tide.
Port Sutton Bridge has full EPA licences; is part customs bonded; has GAFTA approved storage and offers 44 acres of freehold development land available for client specific requirements.
---
Return to Area Map