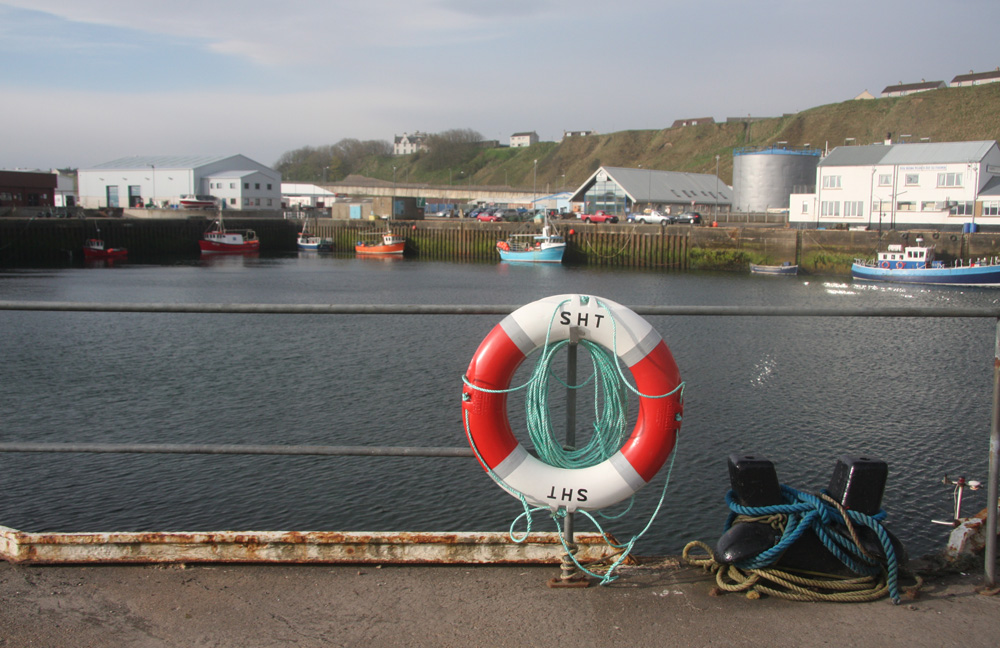 Image ©
Bob Jones
Scrabster
Latitude: 58° 36'N
Longitude: 03° 32'W
Country: Scotland
Ownership: Scrabster Harbour Trust
Type: Trust
Usage: Fishing, Commercial
Contact name: Ms Lesley Lorimer, Office Manager
Address: Harbour Office, Scrabster, Caithness, KW14 7UJ
Telephone no: 01847 892779
E-mail: lesley@scrabster.co.uk
Website: www.scrabster.co.uk

About Scrabster
Scrabster Harbour has provided a safe deep water anchorage to seafarers since the days of Viking longboats. Because of its advantageous location, Scrabster quickly became the gateway to the northern lands of Orkney, Shetland, Scandinavia and the Faroes. These are links which have strengthened over the centuries. Construction of the current harbour began in 1841 when the Scrabster Harbour Trust was founded. By 1856 a ferry from Scrabster to Stromness had begun to operate and six years later a lighthouse was built at Holborn Head. Increasing trade and cargo, bound for customers across the globe, confirmed Scrabster as a major player in the economy of the north.
Scrabster Harbour's proximity to the Northern Fishing grounds and a modern fish market with purpose built basin have been contributory factors in establishing it as the fastest growing fishing port in Britain.
Scrabster's newly established deep water basin and accompanying piers gives greater flexibility on pier use and size of vessel that can berth. A well established infrastructure exists with cranage, efficient cargo handling and transportation.
Scrabster's location, adjacent to the Atlantic Frontier, allows a saving, on a round trip, of 24 hours of vessel time for West of Shetland operators over Aberdeen. By reducing transit time there are further opportunities for cost savings and reducing delays offshore.
---
Return to Area Map