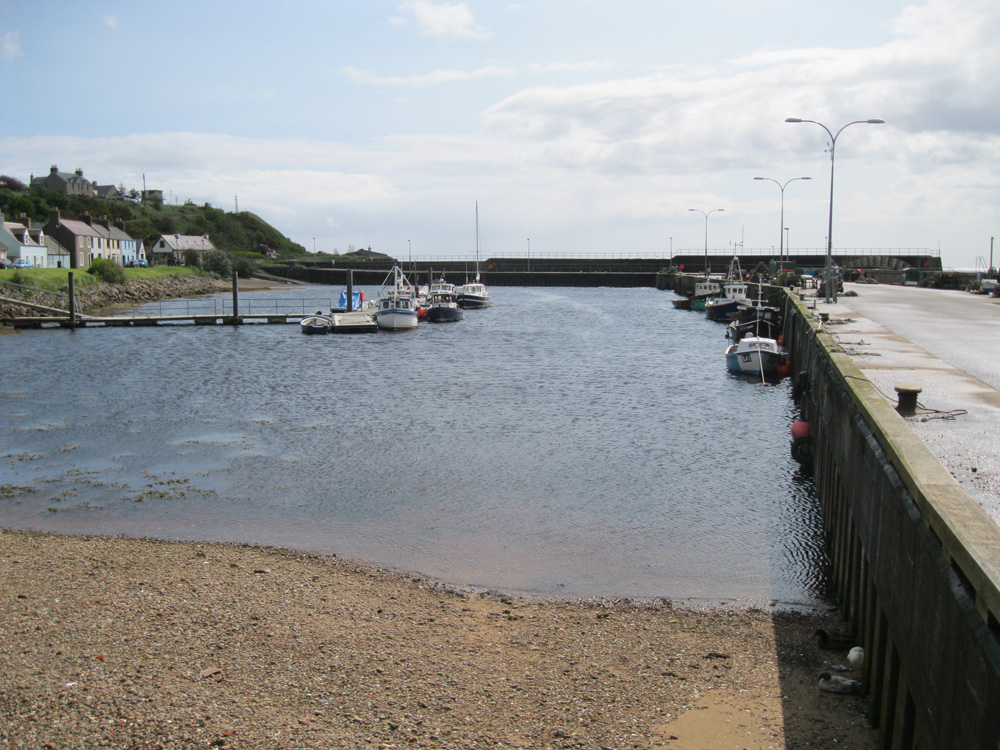 Image ©
Bob Jones
Helmsdale
Latitude: 58° 07'N
Longitude: 03° 38'W
Country: Scotland
Ownership: Highland Council
Type: Municipal
Usage: Leisure
Contact name: Mr Alec Jappy, Harbour Master
Telephone no: 01431 821692 / 07771 551082
E-mail: alex.jappy@highland.gov.uk
Website: www.helmsdale-harbour.org.uk

About Helmsdale
In the early 19th Century almost all of the inland settlements in this part of Scotland were cleared of their inhabitants in order to make way for more profitable residents: sheep. Clearances took place right across the Highlands and Islands, but those perpetrated by the first Duke of Sutherland in this area were amongst the most notorious.
Some of those cleared were resettled in Helmsdale, as an alternative to being shipped to the colonies or to North America. The aim was to create a community able to live from both fishing and farming, and, in particular to take advantage of the herring boom then in full swing. In the 19th century it was home for up to 200 herring boats.
Today the harbour is still a focus for the life of Helmsdale. There are still fishing vessels based here and visitors will still get the sense of a working harbour of a sort increasingly rare in these days of commercial tourism.
---
Return to Area Map