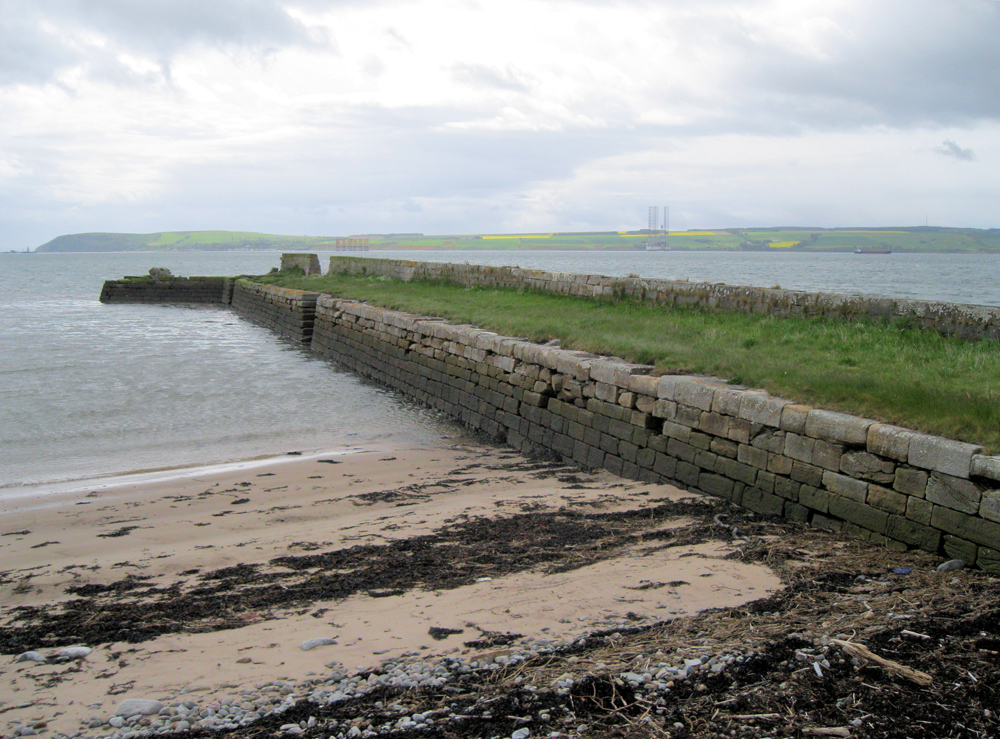 Image ©
Bob Jones
Balintraid
Latitude: 57° 42'N
Longitude: 04° 05'W
Country: Scotland
Website: www.buildingsatrisk.org.u...sctID=4619

About Balintraid
The 9th report to the Commission on Highland Roads and Bridges, 1821, noted "a Landing Pier of massive dimensions has been erected for the express purpose of facilitating the importation of lime, coals and other articles of consumption in the very fertile district of Easter Ross, and for the exportation of corn and timber". The cost was noted as amounting to "about Two Thousand Four Hundred Pounds; of which Mr Kenneth Macleay contributed a Moiety".
In 1802 Thomas Telford had been asked by the Lords of the Treasury to conduct a survey into the interior of the Highlands. Telford gave his report the following year. It started a system of legislation which opened up the Highlands and improved communications with other parts of the country.
The pier was built in 1817, with Thomas Telford listed as the architect.
In May 2010, local planners reported the pier to be in a poor state of repair with quite extensive weathering and decay to some of the masonry; most joints in the masonry were open which is clearly compromising the long term structural integrity. There has already been significant structural collapse in places. The structure was added to the Buildings at Risk Register.
---
Return to Former Harbours Map