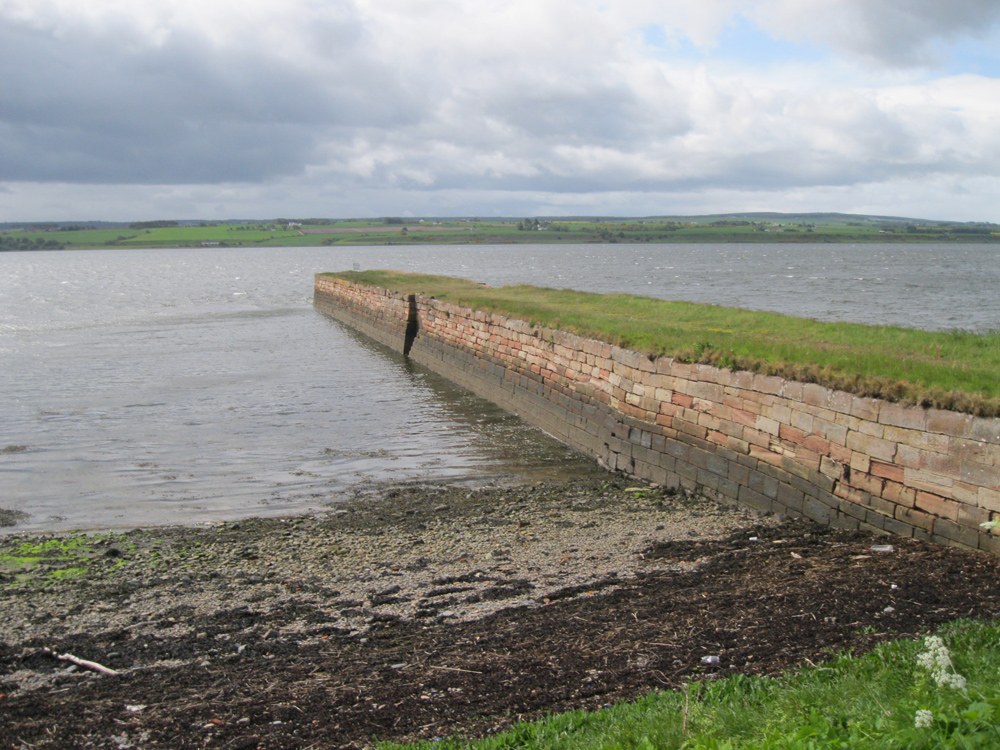 Image ©
Bob Jones
Belleport
Latitude: 57° 41'N
Longitude: 04° 14'W
Country: Scotland
About Belleport
The Pier (a 'B' listed building) was constructed around the 1830s of red sandstone. It was built by Thomas Telford initially for the purpose of exporting timber from Ardross Estate, Ross-shire. In 1845 the Pier was purchased by Alexander Matheson, of Dalmore whisky. The Distillery which still exists and is situated just a few hundred metres west of the Pier, on the outskirts of Alness.
The Pier was an integral part of the economic life of the region. Not only did it allow quicker communications and access for local products to external markets, it also opened up Easter Ross to outside manufacturers.
An early occupant of adjacent Belleport House was Captain James Hall who established a business there of 'Coal, Lime and Wood Merchant'. Captain Hall built up a thriving business as a shipowner, merchant and local agent. He exported grain, livestock and timber and imported coal, lime, guano and other fertilisers as well as manufactured goods. Hall regularly carried cargoes for local farmers and also exported wood from the Ardross, Balnagown and Novar Estates. One of the mainstays of Hall's business was the export of locally cut pit-props to the mines of County Durham in return for coal and lime.
Like the agricultural improvers before him, Captain Hall named his fleet of ships after his family; 'WILLIAM JANE', 'THE SISTERS' and 'THE HALL'. These ships all operated from Belleport Pier. The last named ship was built at Sunderland, but some of the smaller sailing ships in Hall's fleet were built locally. In 1841, for example, the 'ANNE' of 120 tons and built of Novar timber was launched at Belleport.
James Hall died in 1864, a year after the railway arrived at Invergordon. In a way his death was symbolic of a changing order. Captain Hall was the last in a line of the old merchant captains of the Cromarty Firth that stretched back to Alexander Urquhart.
Although no longer used the pier is in a fairly good state of repair and has attracted colonies of oyster catchers and a family of herons, which make regular appearances at various times during the year.
---
Return to Former Harbours Map