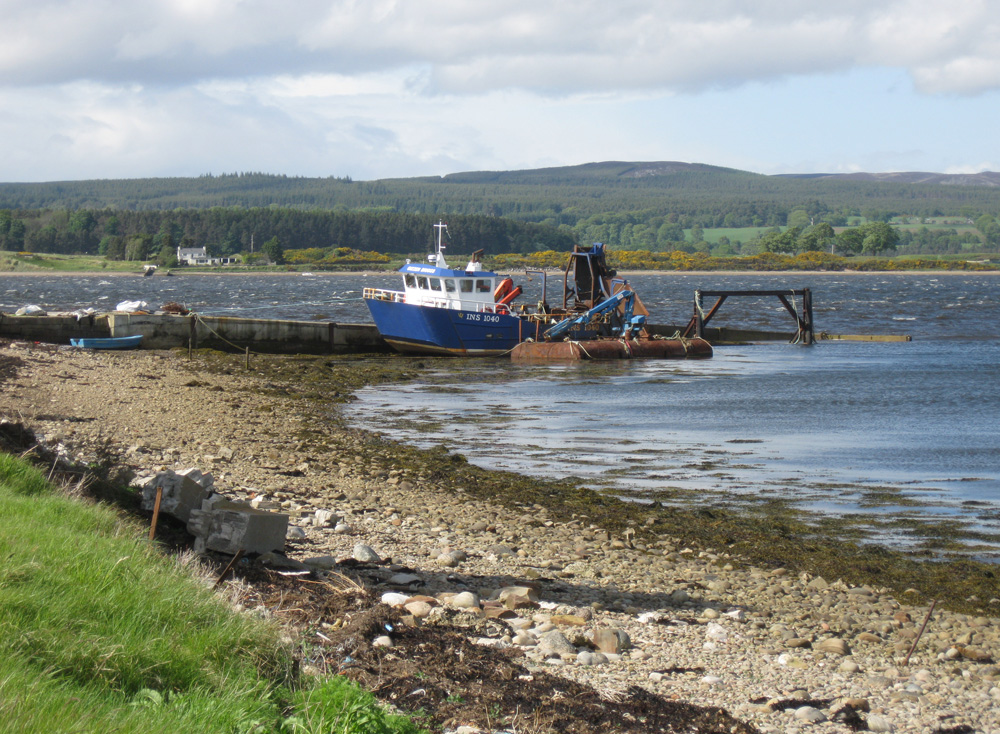 Image ©
Bob Jones
Meikle Ferry (South)
Latitude: 57° 50'N
Longitude: 04° 08'W
Country: Scotland
Ownership: Highland Council
Type: Municipal
Usage: Fishing

About Meikle Ferry (South)
Prior to the end of the 18th century all traffic relied on the ferries at Meikle and Littleferry for communication and trade across the Dornoch Firth which lies between Eastern Ross and Sutherland.
In the summer of 1809 a ferry so overloaded with passengers travelling from the Sutherland side of the Kyle, was swamped by waves when the wind fell and 99 people were drowned including Sheriff McCulloch of Dornoch who had urged the ferry men to leave some of the passengers behind. People were reluctant to use the ferry after this and travelled the long way around via the new iron bridge at Bonar built by Telford in 1812. There were plans in hand to build a bridge at the Meikle Ferry and such a bridge was designed by Robert Stevenson somewhere about 1830. The bridge was never built according to his plan, but a similar bridge of modern day materials was built in 1992 which cut out the road through Edderton, Ardgay and Bonar bridge, carrying the A9.
The old jetty is still used by the occasional fishing boat.
---
Return to Area Map