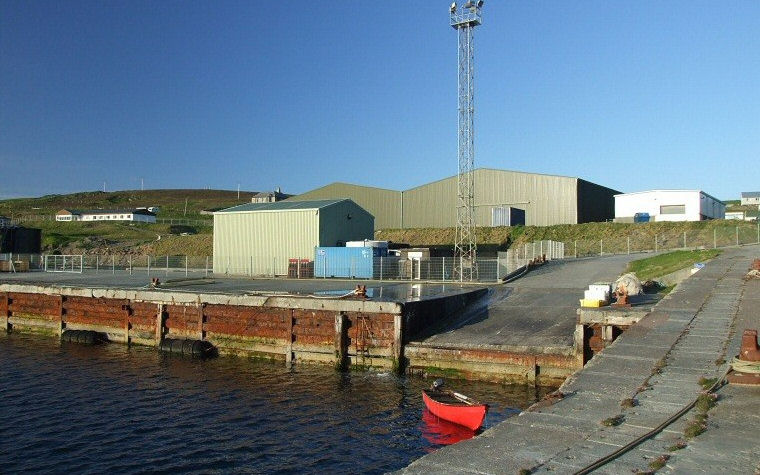 Image ©
Dowle, Smith & Rutherford
Brownies Taing
Latitude: 59° 59'N
Longitude: 01° 15'W
Country: Scotland
Ownership: Brownies Taing Pier Trust
Type: Trust
Usage: Leisure, Fishing
Contact name: Mr Jim Morris (Administrator)
Address: Tait and Peterson, Bank of Scotland Buildings, Commercial Street., Lerwick, Shetland, ZE1 0EB
Telephone no: 01595 693010
E-mail: info@tait-peterson.co.uk

About Brownies Taing
Brownies (Broonies) Taing Pier was opened on 19th August 1904. The Brownies Taing Pier Trust was established in 1976.
The old sheds and pier at Broonies Taing, on the south side of Sandwick, show what an important role the fishing industry played in the local community. In more recent times, the pier was used as an oil industry supply base.
The pier and the surrounding area is under-utilised at present, but offers opportunity for development.
---
Return to Area Map