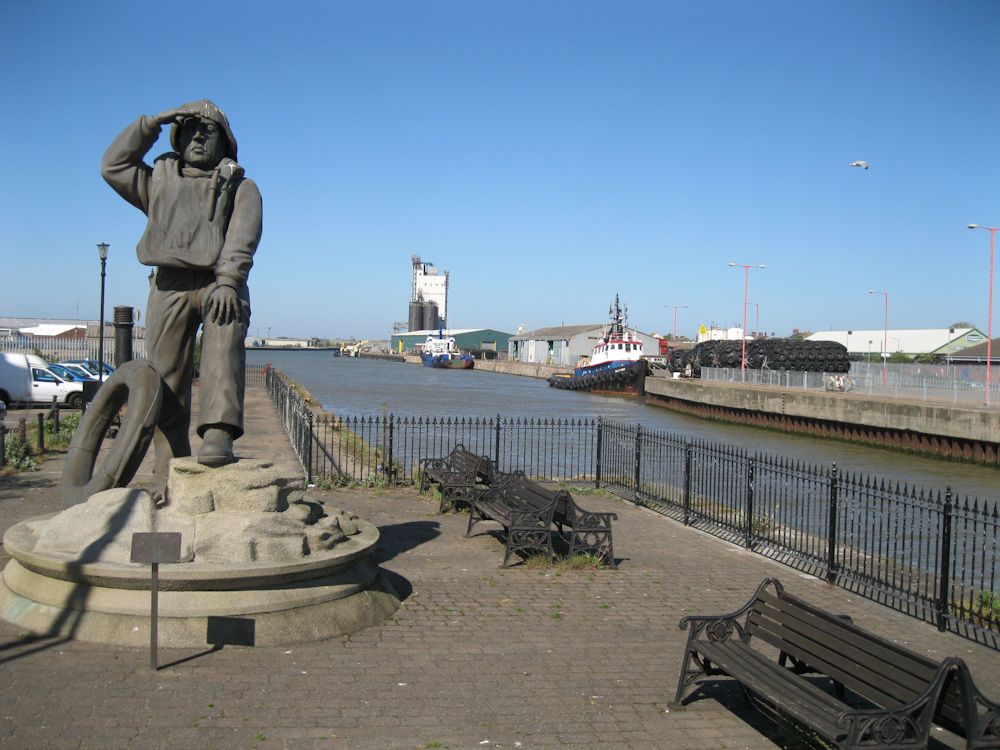 Image ©
Bob Jones
Lowestoft
Latitude: 52° 28'N
Longitude: 01° 46'E
Country: England
Ownership: Associated British Ports
Type: Private
Usage: Fishing, Commercial
Contact name: Mr Alastair MacFarlane, Port Manager
Address: Port House, Lowestoft, NR32 1BG
Telephone no: 01502 572286
E-mail: amacfarlane@abports.co.uk
Website: www.abports.co.uk/custinf...s/lowe.htm

About Lowestoft
Lowestoft, the most easterly town in the United Kingdom, was established as a fishing village in the early 14th century but the decline in the fishing area has seen a substantial decrease in the number of vessels fishing from the port.
The Port of Lowestoft has come to play an increasingly important role in supporting North Sea oil and gas operations and the renewable-energy sector. SLP Engineering Ltd offers extensive facilities for the construction of large topside deck structures and jackets destined for the North Sea and other oil and gas fields. SLP Energy, a wholly-owned subsidiary of SLP Engineering Ltd, was established to provide dedicated solutions for the growing needs of the renewable-energy markets. AKD Engineering also offers fabrication facilities within the inner harbour.
A wide range of facilities is available at Lowestoft for handling containers, bulk and general cargoes. The port is a major centre for servicing the offshore oil, gas and rapidly-expanding renewable-energy industries. Rig structures and modules are fabricated at facilities located in both the port's inner and outer harbours. Extensive ship-repair facilities, including a dry dock and slipways, are also located at the port.
Lowestoft is also a designated fishing port with a modern fish market, auction and processing facilities serving a fleet of inshore and deep-sea vessels. The leisure industry, too, is well catered for, following the opening of a 140-berth marina replete with a host of facilities.
---
Return to Area Map