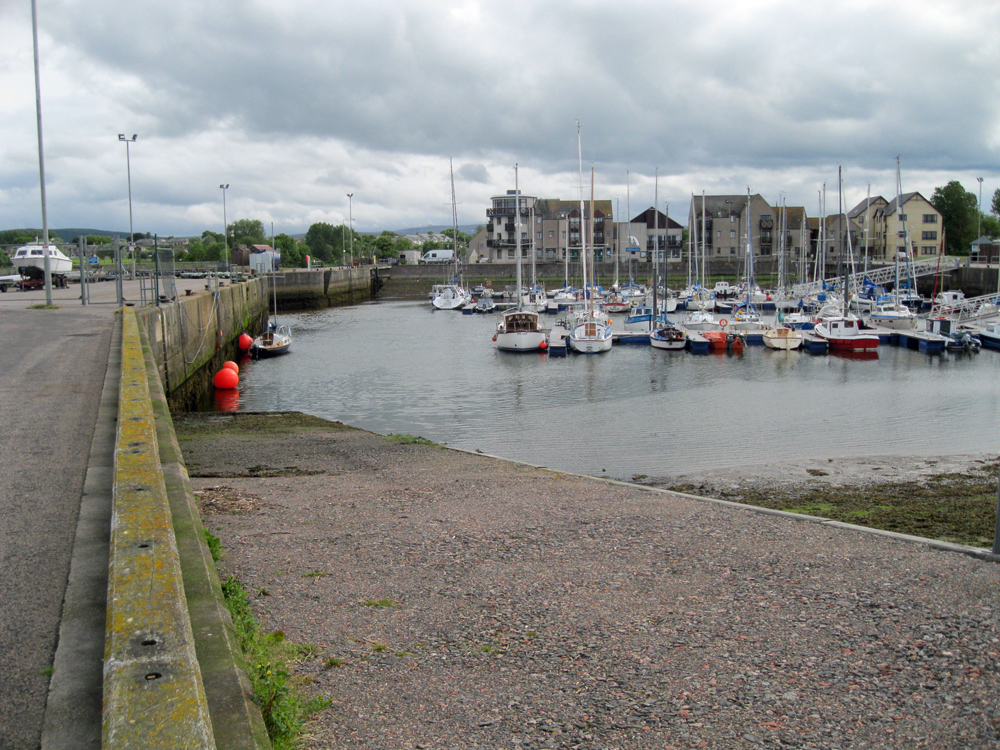 Image ©
Bob Jones
Nairn
Latitude: 57° 35'N
Longitude: 03° 52'W
Country: Scotland
Ownership: Highland Council
Type: Municipal
Usage: Leisure, Fishing
Contact name: Mr Alex Taylor
Telephone no: 01667 456008

About Nairn
Formerly a community of fishermen and farmers, Nairn has developed into a traditional seaside town, with its sandy East Beach and range of tourist facilities. The original harbour, constructed to the design of Thomas Telford in 1821 and once home to a busy fishing fleet, is now a magnet for leisure craft during the summer months. The present Harbour was built in 1932 after much controversy. It was too late for the fleet to benefit from the new facilities - the industry was already in decline.
The Fishertown Museum relates the sea-going chapter of Nairn, when over one hundred fishing boats worked out of the harbour, and the tight jumble of houses, still known as "Fishertown", was a hive of community and industry.
The
Nairn Sailing Club
operates from the harbour.
---
Return to Area Map