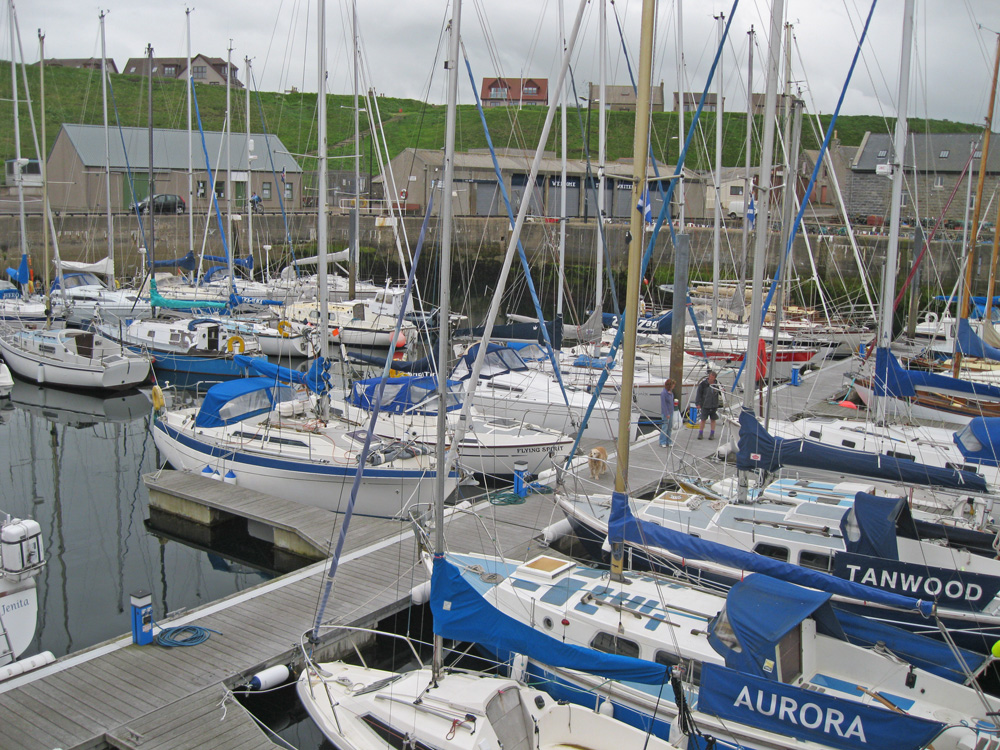 Image ©
Bob Jones
Whitehills
Latitude: 57° 40'N
Longitude: 02° 35'W
Country: Scotland
Ownership: Whitehills Harbour Commissioners
Type: Trust
Usage: Leisure, Fishing
Contact name: David Findlay, Harbour Master
Address: Harbour Office, Harbour Place, Whitehills AB45 2NQ
Telephone no: 01261 861291 / 07906 135786
E-mail: harbourmaster@whitehillsharbour.wanadoo.co.uk
Website: www.whitehillsharbour.co.uk

About Whitehills
Whitehills is a Trust Harbour, established by Act of Parliament in 1895, and is fully maintained and run by nine elected Commissioners from the village. The present harbour was completed at the end of 1899, at a cost of £10,412. Of this, £7,000 came from the Fisheries Board and the balance from local contributions. A Harbourmaster, Captain George Lovie, was appointed at a salary of £10 per year.
The harbour became very busy and a constant programme of maintenance and upgrading was undertaken. Extension and deepening was carried out in 1913, and again in 1930, by which time 64 vessels were based at Whitehills. Major dredging took place in 1937, with still more improvements, including a slipway, being introduced in 1949. A fish market was opened in 1953. Yet greater improvements came in 1960 with further deepening and the erection of a coffer dam at the lighthouse pier.
Fishing had always been the lifeblood of Whitehills and it was the last place in Scotland where fishermen sold their own fish rather than dealing through a merchant. 19th century records show a prosperous village where the women dominated the men and were noted for their "superior comeliness". However, by the 1990s, changes in the fishing industry were rendering small harbours like Whitehills less and less profitable and by 1999 it was no longer sustainable just as a fishing port.
Unlike many others, Whitehills harbour was in a relatively good state of repair and this, combined with its ownershp and management being with the local community, allowed access to monies from a number of public sources, the major one bsing the European PESCA Fund. Significant sums (over £100,000) were raised locally and the superb leisure marina was officially opened in 2001.
Whitehills is built around Knock Head, traditionally the place where grey rats first entered Scotland, having swam ashore from a shipwreck.
---
Return to Area Map