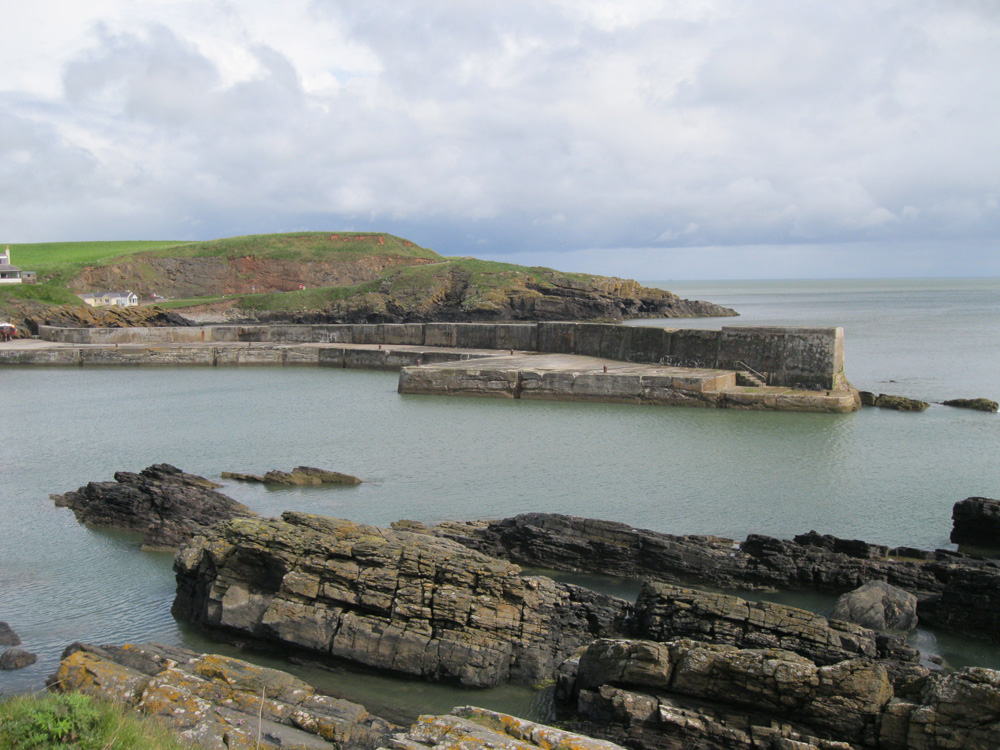 Image ©
Bob Jones
Collieston
Latitude: 57° 21'N
Longitude: 01° 55'W
Country: Scotland
Ownership: Collieston Harbour Trustees
Type: Trust
Usage: Leisure, Fishing
Contact name: William H Carr, Chairman
Telephone no: 01358 751322

About Collieston
Like many of the coastal villages Collieston used to be a busy fishing port for herring, haddock and cod. The small harbour is still there overlooked by rows of pretty houses built up the hill in the bay, some of which are holiday homes for escapees from the city.
Collieston flourished as a fishing village in the 1600s and 1700s and the village made its name as the origin of Collieston Speldings. These were salted and sun-dried haddock and whiting, and they proved a popular delicacy as far afield as Edinburgh and London. The whole village was involved in the fishing. In 1791 it was recorded that school attendance dropped by half during summer when children collected mussels and dug bait for the line fishing that underpinned Collieston's economy.
However, drift netting had developed as a more efficient means of fishing by the mid 1800s and Collieston was too small to provide a safe harbour for the larger boats needed. As a result, the focus of the industry shifted to places like Peterhead, and many of Collieston's residents moved with it.
---
Return to Area Map