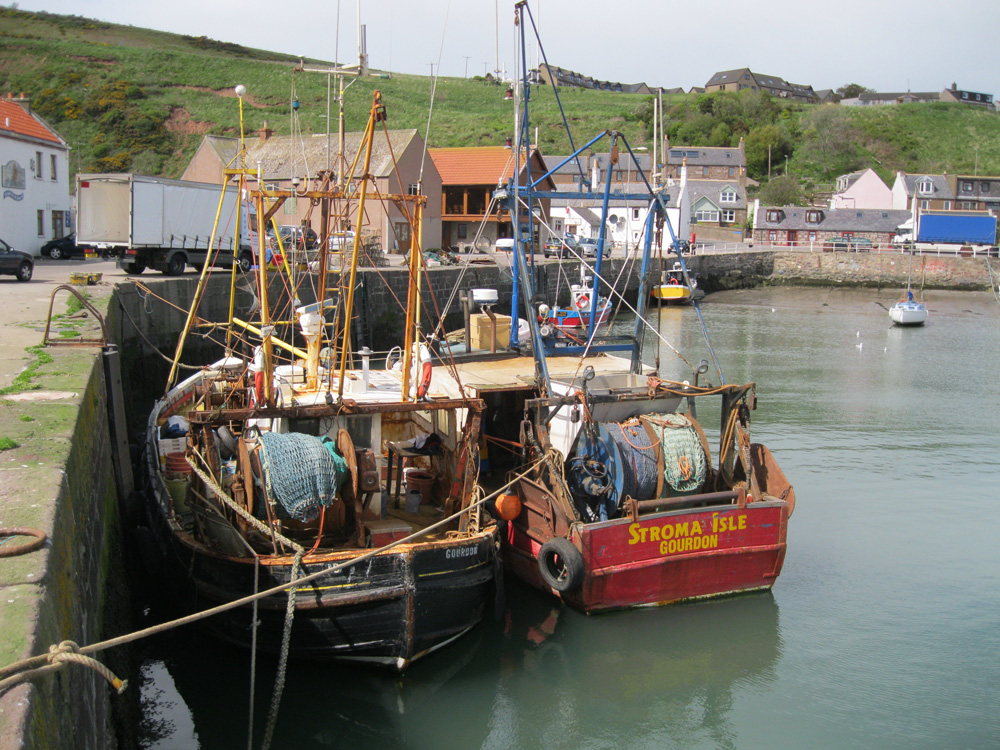 Image ©
Bob Jones
Gourdon
Latitude: 56° 49'N
Longitude: 02° 17'W
Country: Scotland
Ownership: Aberdeenshire Council
Type: Municipal
Usage: Leisure, Fishing
Contact name: Mr James Brown, part-time Harbour Master
Address: Harbour Office, West Pier, Gourdon, Montrose, DD10 0LW
Telephone no: 01569 762741
Website: www.aberdeenshire.gov.uk/...ourdon.asp

About Gourdon
Gourdon Harbour was built in 1820. The earlier harbour was cramped holding only 8 boats. The harbour has a sheltered inner basin protected by storm gates. Halfway up the hill there is a small lighthouse. There is still a small fleet of trawlers operating from the port. The east breakwater was built in 1958 and the west breakwater built in 1970.
Extending to 7200 square metres and now offering 330 metres of quay space, Gourdon is a double harbour where the main section is totally given over to fishing and the original, or Gutty Harbour, is used by pleasure craft. Over 20 boats have regular moorings there and harbour services are extensive, including diesel fuel, water and electricity and a marine engineering firm.
Gourdon is a South facing harbour with protective storm gates, the entrance to the Gutty Harbour is rocky and can be difficult to navigate but the main harbour entrance is more accessible.
Both harbours dry out at low tide and it is advisable to consult the Harbourmaster about arrival times and access.
---
Return to Area Map