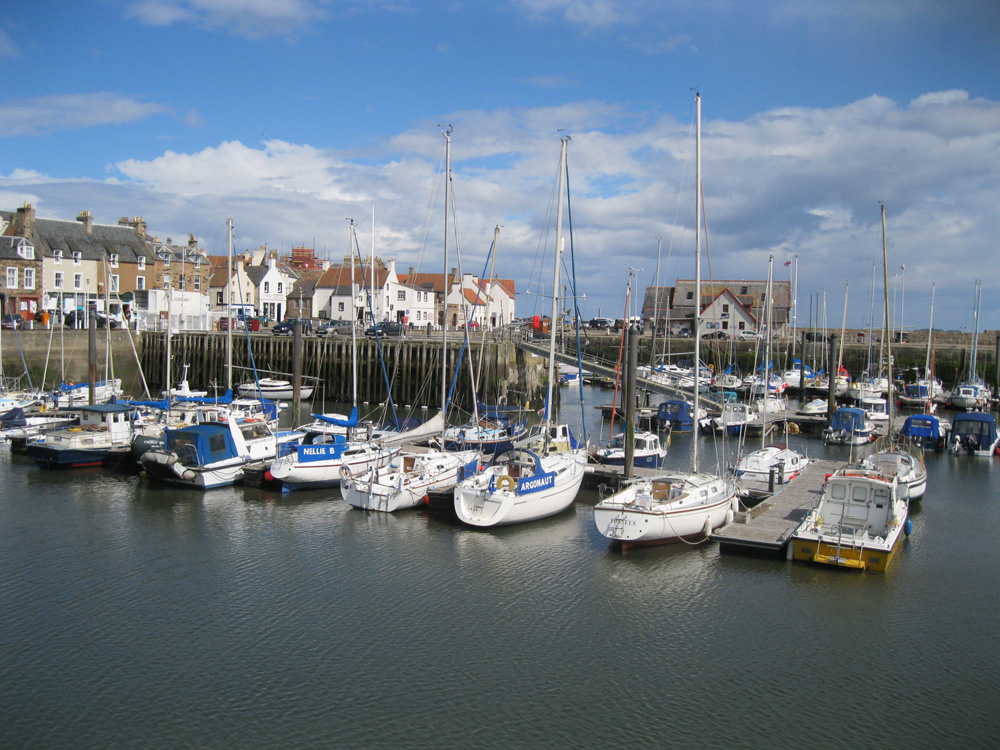 Image ©
Bob Jones
Anstruther
Latitude: 56° 13'N
Longitude: 02° 40'W
Country: Scotland
Ownership: Fife Council
Type: Municipal
Usage: Leisure, Fishing
Contact name: Bill Smith, Harbourmaster
Address: Harbour Office, Shore Street, Anstruther, KY10 3AQ
Telephone no: 01333 310836
E-mail: bill.smith@fife.gov.uk
Website: www.fife.gov.uk/atoz/inde...4DCAF28F6D

About Anstruther
The walled harbour of Anstruther, known locally as 'Anster,' once contained Scotland's main fishing fleet with over 1,000 boats. Fifty years ago, this picturesque port was so busy with fishing boats it was possible to walk from one side of the wide harbour to the other by stepping from boat to boat. But the introduction of deep sea trawlers spelt the disappearance of the North Sea herring shoals, taking with them much of the fishing fleet.
Today pleasure craft moor in the harbour where the fishing boats used to seek refuge and unload their catches. The local sailing club has a
link
to the harbour, including an excellent aerial photo.
---
Return to Area Map