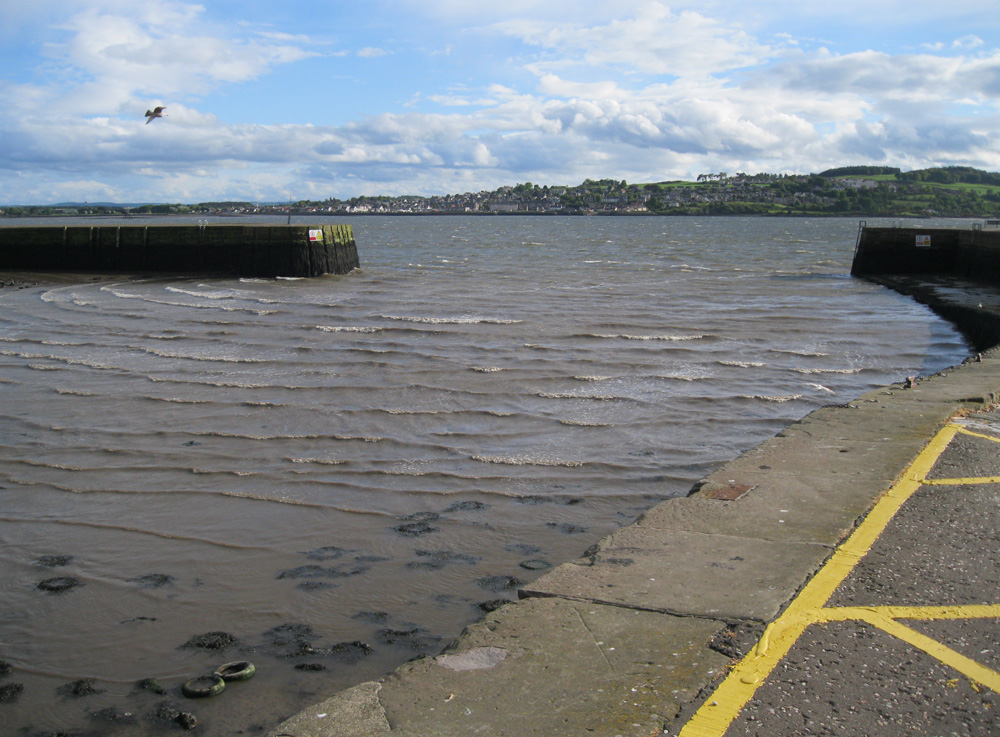 Image ©
Bob Jones
Broughty Ferry
Latitude: 56° 28'N
Longitude: 02° 52'W
Country: Scotland
Type: Unknown
Usage: Leisure, Fishing
Address: Castle Approach, Broughty Ferry, Dundee, DD5 2TF

About Broughty Ferry
Once a fishing village and ferry port Broughty Ferry lies four miles to the east of Dundee City Centre situated on the north bank of the Firth of Tay. It became the "richest square mile in Europe" where the wealthy Dundee jute barons built their mansions. The town is centred round the 15th century Broughty Castle built to guard the entry to the Tay and now home of a whaling and military museum. It was incorporated into the city of Dundee in 1913.
Ferries operated from here from the earliest times although the present structure was built by the railway in 1854 to provide the very first roll-on roll-off ferries. This created a rail link between Dundee, Edinburgh and further south. A spur line ran from the Dundee to Arbroath Railway, where New Road is now, down to the Harbour where 14-16 trucks would be run down a ramp on to the ferry.
Broughty Ferry harbour is a safe harbour for visiting yachts and other small craft and is located 20 minutes drive from St Andrews.
---
Return to Area Map