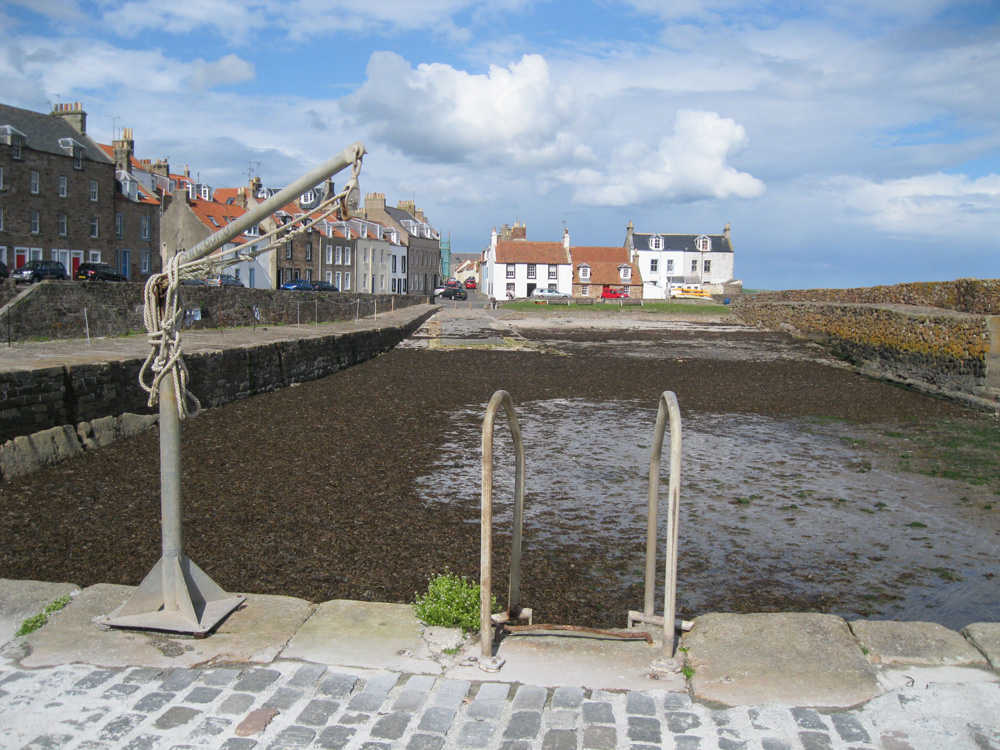 Image ©
Bob Jones
Cellardyke
Latitude: 56° 14'N
Longitude: 02° 39'W
Country: Scotland
Ownership: Fife Council
Type: Municipal
Usage: Leisure, Fishing
Contact name: Mr Bill Smith, Anstruther Harbourmaster
Address: Shore Street, Cellardyke, Anstruther, KY10 3BD
Telephone no: 01333 310836
E-mail: bill.smith@fife.gov.uk
Website: www.fife.gov.uk/atoz/inde...82F3C2EA7A

About Cellardyke
An old fishing village on the Firth of Forth, Cellardyke forms the eastern part of the settlement of Anstruther.
Formerly known as Lower Kilrenny or Sillerdyke, its present name is a corruption of the latter.
Known locally as Skinfast Haven, the harbour was formed in about 1452 with the assistance of Dutch dyke builders; it has undergone considerable improvements over the years. It was rebuilt in 1829-31 by Joseph Mitchell, at a cost of £1,700. The cross pier was relocated, the east breakwater extended to it present length, and rock was excavated to deepen the basin near the quayside.
Around 1854 the cross pier was again moved to it present position and, later, extended to reduce the harbour entrance to about 25 feet.
Three distinct types of construction can be seen. The original Dutch influenced dry-built, vertically set blockwork with timber wedges; the well-coursed, neatly dressed blockwork of the east breakwater extension and the original section of the cross pier; and the concrete section of the cross pier extension.
The harbour is still used by a few creel boats and a number of leisure craft. There are two berths reserved for visitors.
Close to the Town Hall stands the Kilrenny Cross (1642) and beyond the harbour lies a bathing pool known locally as the Cardinal's Steps after Cardinal Beaton of St Andrews who had a seaside residence here in the 16th century.
---
Return to Area Map