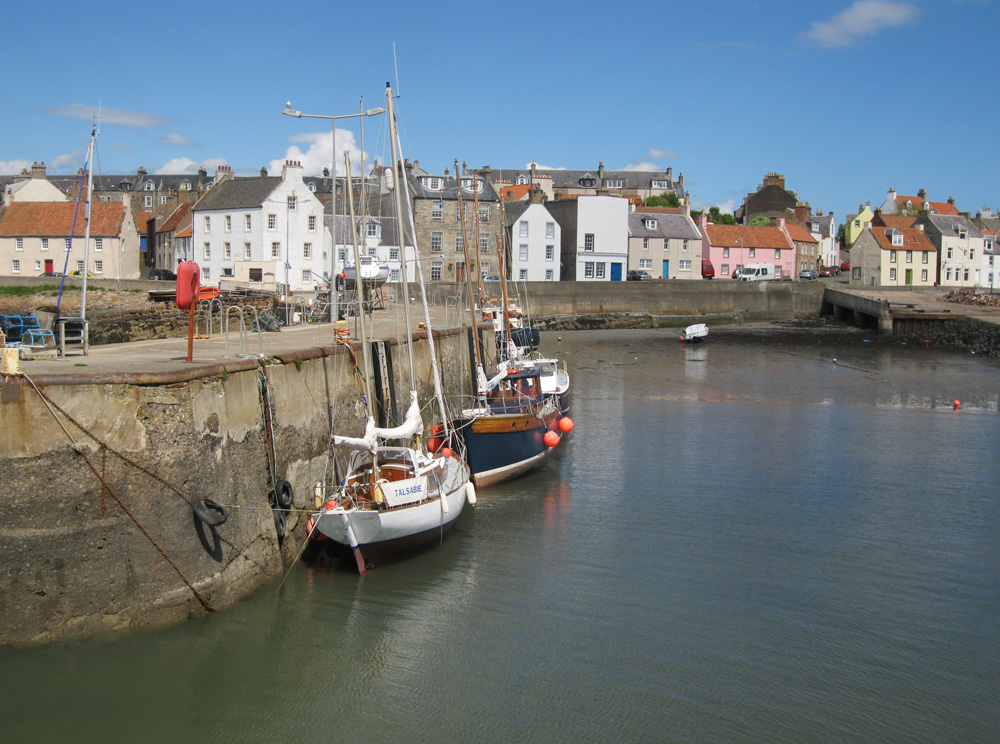 Image ©
Bob Jones
St Monans
Latitude: 56° 12'N
Longitude: 02° 44'W
Country: Scotland
Ownership: Fife Council
Type: Municipal
Usage: Leisure, Fishing
Contact name: Mr Norman Hall, part-time Harbour Master
Address: St Monans, Anstruther, KY10 2BA
Telephone no: 01333 739000
E-mail: tormod_185@hotmail.com
Website: www.fife.gov.uk/atoz/inde...2D3F9DEA31

About St Monans
The original pier (on the site of the present middle one), was built by Baron Newark in the 15th century. The foundation stone of a new pier, to the east of the old one, was laid in 1863 and the pier finished in 1865. The old West Pier was demolished and a new harbour was surveyed, designed and constructed by Thomas and David Stevenston (Thomas was the father of Robert Louis, of Treasure Island fame). Further improvements were carried out in 1885 and both basins were deepened in 1902/5.
In the 18th and 19th centuries St Monans was one of the principal fishing stations on the east coast of Scotland, mainly line fishing (for white fish) and herring fishing. Children gathered bait, the women folk baited the lines and the men (including boys from 14 to 18) went fishing.
Until a few years ago Millers boatyard employed many of the local men to build fishing boats. The largest boat built here was only a few feet from hitting the far end of the harbour wall when launched.
The harbour nowadays is used mainly by pleasure craft and small fishing vessels.
---
Return to Area Map