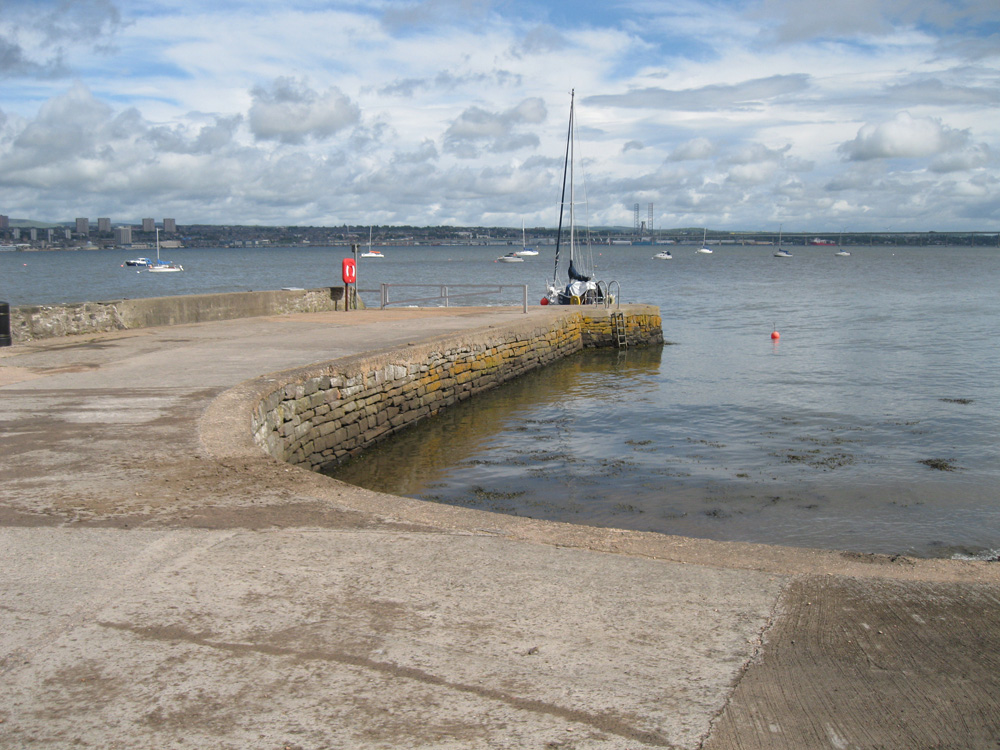 Image ©
Bob Jones
Wormit (Woodhaven)
Latitude: 56° 25'N
Longitude: 02° 56'W
Country: Scotland
Ownership: Fife Council
Type: Municipal
Usage: Leisure
Contact name: Mr Jim Aitken
Address: St Fort Road, Wormit, Newport-on-Tay, DD6 8LA
Telephone no: 01334 413873
E-mail: jim8ken@btinternet.com
Website: www.fife.gov.uk/atoz/inde...C697013124

About Wormit (Woodhaven)
Wormit, at the Fife end of the great Tay Bridge, is a place that owes its existence to the site being chosen as the Fife terminus of the Tay Bridge. The bridge was completed in 1877 and Wormit which had once been a tranquil tiny huddle of cottages near the water was now linked directly with Dundee.
The small pier, also known as Woodhaven Pier, is used predominantly by the
Wormit Boating Club
. It was formerly a seaplane base.
---
Return to Area Map