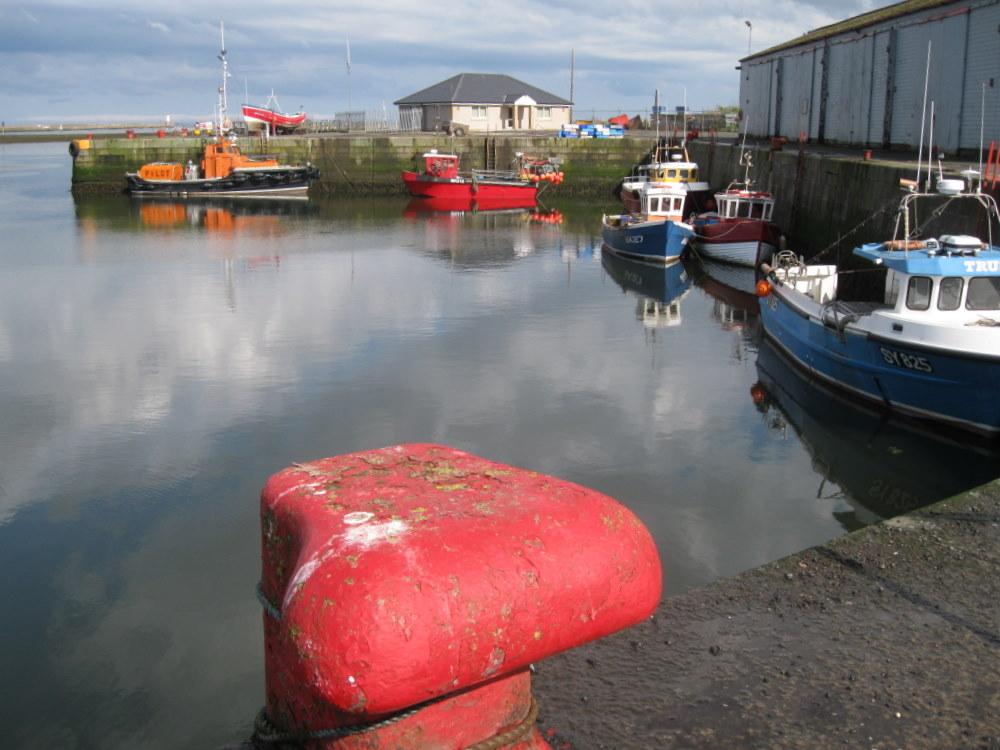 Image ©
Bob Jones
Berwick-upon-Tweed
Latitude: 55° 46'N
Longitude: 01° 59'W
Country: England
Ownership: Berwick-upon-Tweed Harbour Commission
Type: Trust
Usage: Leisure, Commercial
Contact name: Brian Watson, Harbour Master
Address: Harbour Master's Office, Tweedmouth, Berwick-upon-Tweed, Northumberland, TD15 2AB
Telephone no: 01289 307404
E-mail: berwickharbour@onetel.com
Website: www.portofberwick.co.uk

About Berwick-upon-Tweed
By the mid-eighteenth century Berwick was a flourishing port and market town. Although the town has a fine natural harbour it has a difficult entry and is exposed to onshore winds, especially from the east and south east. There is the additional problem of strong currents in the estuary after prolonged rain.
During the late eighteenth and early nineteenth centuries the harbour was gradually improved. The quays were extended to accommodate the growing number of vessels visiting the port. Protection against the north wind was provided by the pier which was constructed in 1810-11. A lighthouse was erected on the end of the pier in 1826. These improvements paid dividends for Berwick, which was the third most important grain exporting port in the UK during the early nineteenth century. However the arrival of the railway in 1850 led to a decline in the harbour and the fishing fleet diminished substantially.
In recent years commercial port operations have been revitalised. The Port of Berwick is the second largest Northumbrian port, handling in excess of 150,000 tonnes of cargo, with capacity to handle significant additional tonnage and around 250 shipping movements annually.
Recent regenerative projects have included the widening of the dock entrance in 1993, to accommodate larger vessels; the Harbour wall has been strengthened and the working surfaces increased. In 2000 an extensive dredging programme was initiated, which improved the working berths and facilitates larger vessel movements within the dock.
Future projects include plans for the increase in facilities for visiting yachtsmen. A much larger project is the recent completion of a pontoon on the Berwick Quay, on the North bank, which is a new venture in promoting the port to cruise ships.
---
Return to Area Map